I spent much of last year working as an editor on The Great Irish Famine project, and reading so much about the Famine both broke my heart and opened my eyes to the sheer scale of the horrors experienced by those who lived through it. One of those people was a woman called Bridget O'Donnel [sic]. In 1849 - in what is believed to be the first ever "human interest" interview ever published, Cork-born James Mahony encountered a ragged woman and her children in the townland of Kilrush, County Clare.
The woman shared the story of how she and her family lost their home. Bridget O'Donnel's story, which appeared in the Illustrated London News on December 22nd, 1849, is one of the rare first person accounts of what it was like to suffer the most horrific effects of the Famine. What makes it even more extraordinary is that Mahony drew her portrait.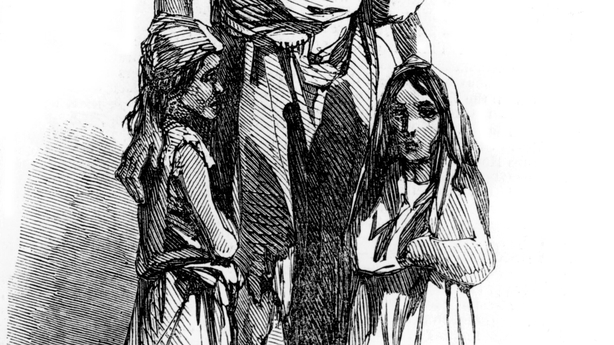 For The Mother's Story, I largely used O'Donnel's own words.They still have enormous power over 170 years later. You can read more about women's experiences of the Famine in this fascinating and moving piece by Christine Kinealy. You can read more about evictions, and their devastating effects, in this deep dive by Ciarán Reilly. And you can learn about how hunger led to riots around the country in this piece by James Kelly.
The Famine Monologues was produced by Eithne Hand with Sound Design by Jon Jon Meghian and the mother is played by Aisling Kearns. I hope this episode inspires you to read more about the realities of Ireland during the Famine. And I hope it reminds you that behind all appalling statistics, then and now, are real people whose suffering can never be forgotten.
Listen to all six episodes of the Famine Monologues on RTÉ.ie/podcasts. You can also follow the series on Apple Podcasts or Spotify.