Summer 1922 saw the country torn apart when the Civil War kicked off in earnest. As part of the Civil War Project, RTÉ History has marked the cententaries of some of the most significant dates of that fateful summer in a series of indexes.
On June 16th 1922, Ireland went to the polls in what became known as the Pact Election after De Valera and Collins made a pact that candidates would not fight the election on pro- or anti-Treaty grounds. You can find out more about that election and how voters responded to the pact, and read about Treaty-based propaganda and how social class impacted the Civil War divide, here.
In summer 1922, anti-Treaty forces took control of the Four Courts. The National Army responded on June 27th - and the Civil War began. You can find out all about the Battle of Dublin, and read about Cumann ma mBan's role in the Civil War, here.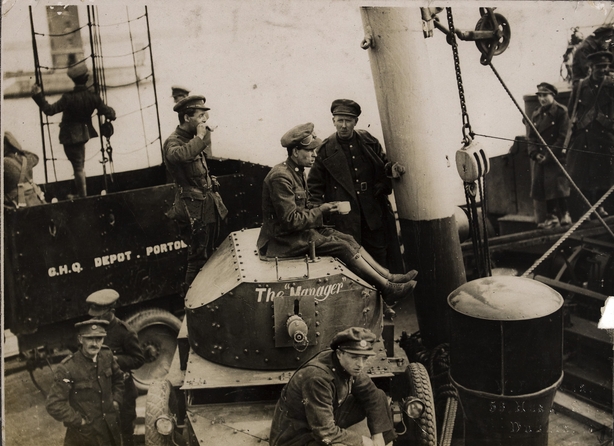 On August 8th 1922, National Army troops landed in Cork and took the anti-Treaty stronghold. You can find more about this and what is known as the Conventional Phase of the Civil War, as well as reading about the man who organised the sea landings and the man who took some of the most iconic photographs of the whole conflict, here.
On August 22nd, Michael Collins was ambushed and shot dead at Béal na Blá in Cork. You can explore his last journey and see how the deadly ambush played out with our interactive maps, and find out about Civil War propaganda and the role of the Church in the conflict, here.