They crossed the Atlantic in search of a new life. But what sort of welcome did the Famine orphans receive when they arrived in Canada? Mark McGowan explains. 
In 1847, over 90,000 emigrants left British ports heading for the Canadian port of Quebec City. Most of these hopeful travellers were fleeing the hunger, disease, homelessness, and death brought about by the Great Famine in Ireland.
Sailing in brutally refurbished cargo ships, essentially as human ballast, surviving on meagre ship's rations, and susceptible to communicable diseases such as typhus, dysentery, and cholera, due to their weakened condition and cramped quarters on board ship, thousands died.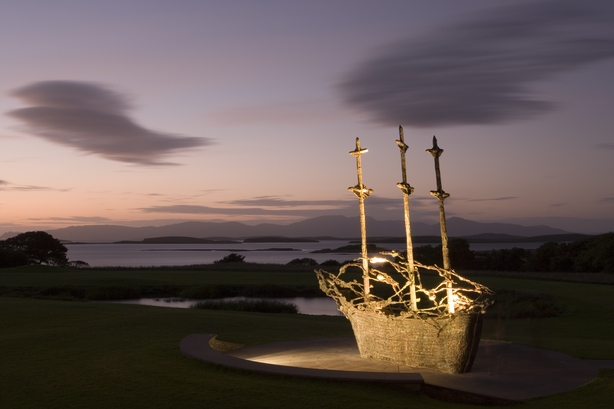 By the end of the sailing season in 1847, nearly one fifth of these Irish refugees had died either at sea, in the quarantine station at Grosse Île, near Quebec, or on their inland journey to points west in Canada or the United States.
The following year, after the Legislative Assembly of Canada placed greater restrictions on ships carrying potentially diseased passengers, a small wave of over 30,000 migrants set out for Canadian shores, faring better than those who preceded them in 'Black '47'.
One little known result of this phase of the Famine migration to Canada is that it produced at least 1,700 Irish orphans. The story of their survival and integration into Canadian society has often been mythologized as having been an example of French-Canadian families opening their homes to them, in acts of Christian charity, as requested by the Catholic Archbishop of Quebec.
Current research into what happened to these children, does not deny that there were charitable motives in 'adopting' orphans into local families, but it does suggest that this is not the entire story.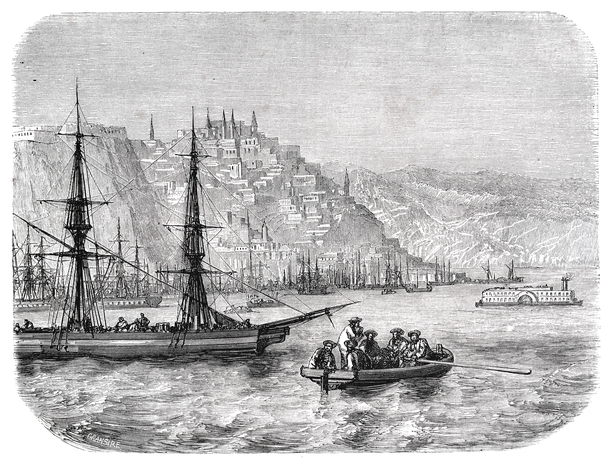 Famine orphans in coffin ships
During the sailings to British North America, it not known exactly how many children were on board the so-called 'coffin ships' since passenger lists no longer exist for Quebec before 1865, and tallies of passengers per ship were recorded by the number of statute adults. Children under fourteen years were considered half-adults.
What is known is that, in 1847-48, there were at least 702 Irish children listed by Quebec civil and religious authorities as being orphaned. There were essentially three different categories of orphans at the port of Quebec: those children who had lost both parents, those who had one parent living but had left them with the 'Charitable Society of Catholic Ladies', and those with both parents, who had left them at the orphan home temporarily, until such time as the parents had accrued some income and could collect their children again.
Most of the children had lost parents, either at sea during the journey, or in the fever sheds of Grosse Île. Typhus infection on the island reached epidemic proportions and claimed the lives of over 5,000 people, mostly Irish, either on Grosse Île, or on the ships awaiting disembarkation of the sick for the quarantine station.
The orphans were moved off the island, often as groups of siblings, and taken by steamer about forty kilometers up river to the Emigrant Hospital at Quebec, where they were collected by a lay organization, 'The Charitable Society of Catholic Ladies',  and brought to their temporary orphans home, to await placement elsewhere.
The 'Ladies' carefully documented each child by name, age, parents, home parish county, and ship, offering future researchers a mini census of what came to be known as 'helpless little wanderers'.
Counties of origin of the 'Famine Orphans' of Quebec, 1847-1848
| | | | | | |
| --- | --- | --- | --- | --- | --- |
| County | Number | Percentage | County | Number | Percentage |
| Roscommon | 52 | 8.4 | Meath | 7 | 1.1 |
| Tipperary | 33 | 5.3 | Limerick | 7 | 1.1 |
| Clare | 26 | 4.2 | Louth | 6 | 0.9 |
| Fermanagh | 20 | 3.2 | Armagh | 4 | 0.6 |
| Queen's | 20 | 3.2 | Antrim | 3 | 0.5 |
| Leitrim | 20 | 3.2 | Donegal | 3 | 0.5 |
| Mayo | 18 | 2.9 | Derry | 3 | 0.5 |
| Kildare | 17 | 2.7 | Monaghan | 3 | 0.5 |
| Tyrone | 16 | 2.6 | Waterford | 2 | 0.3 |
| Kilkenny | 16 | 2.6 | Carlow | 2 | 0.3 |
| Sligo | 13 | 2.1 | Kerry | 2 | 0.3 |
| Galway | 11 | 1.8 | Kings | 1 | 0.2 |
| Wicklow | 11 | 1.8 | Longford | 1 | 0.2 |
| Cork | 11 | 1.8 | Non Irish | 5 | 0.8 |
| Westmeath | 11 | 1.8 | Unknown | 259 | 41.8 |
| Cavan | 10 | 1.6 | Total | 619 | 100.0 |
| Wexford | 7 | 1.1 |   |   |   |
Source: Marianna O'Gallagher, Grosse Ile: Gateway to Canada, 1832-1937 (Ste-Foy: Carraig Books, 1984), Appendices. Note neither Dublin nor Down were represented. Non-Irish consisted of two from each of England and Scotland and one from Quebec.
What is clear is that the children represented nearly every county of Ireland, with Roscommon being over-represented because of the numerous children left orphaned after the arrival of four ships containing 1,490 passengers, assisted off the estate of Major Denis Mahon, at Strokestown, county Roscommon.
Two of these ships, the Virginius and the Naomi, accounted for record fatalities among passengers and crew. Roscommon children (52) represented over eight per cent of all orphans landed in 1847.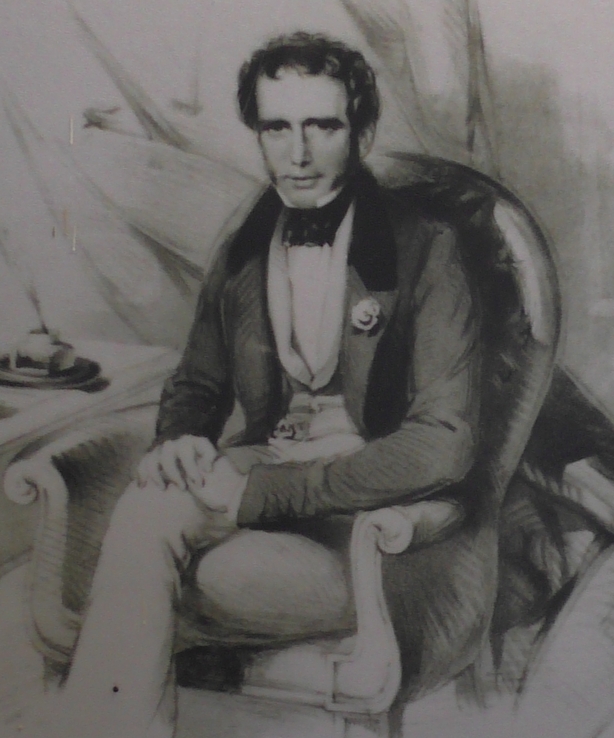 Placing the children
Local Christian churches in Quebec took an active role in placing the children. Catholic Archbishop Joseph Signay, who had already sent his priests on a weekly rotation to serve the sick at Grosse Île, was well-aware of the hundreds of children needing immediate care.
In both homilies and in pastoral letters he encouraged Catholic families to take in these children and preserve their Faith. Signay recruited his parish priests to bring some of these children to their home parishes in Quebec, in the frontier areas of the province to the east, and to the settled seigneurial areas on both shores of the St. Lawrence west of Quebec City. 
Similarly, Anglican Bishop George Mountain had at least one hundred orphans entrusted to his care in both Montreal and Quebec City, and he utilized a network of Anglican clergy and parishioners in which to place Irish Protestant orphan children.
Placement Locations of the Orphans of 1847-1848 
| | | |
| --- | --- | --- |
| Location | Number | Percentage |
| Quebec City & Region | 107 | 25.5 |
| Rimouski & Area | 57 | 13.6 |
| Nicolet & St. Grégoire | 56 | 13.3 |
| Lotbinière & Region | 25 |   6.0 |
| United States of America | 22 |   5.2 |
| Upper Canada | 19 |   4.5 |
| Montreal & Region |  5 |   1.2 |
| Other Placement Areas | 129 | 30.7 |
| Total | 420 | 100.00 |
Source: Marianna O'Gallagher, Grosse Ile: Gateway to Canada, 1832-1937 (Ste-Foy: Carraig Books, 1984), Appendices. Many of the "other" placement areas involved less than three children per place.
What is clear from the actions of both bishops is that, in the absence of any state-sponsored social safety network, the churches were obliged to step into the breach, Secondly, it becomes obvious that it was not just French-Canadian families who were called upon to 'adopt' children.
An assessment of the ledger of orphans left by the 'Charitable Ladies'  indicates that at least one-third of the Catholic children were actually placed on the farms and businesses of Irish Catholic families, who had migrated to Canada among the 450,000 Irish who came to British North America before 1845.
Finally, when the children were placed with families, they were not formally adopted. Quebec had no legal adoption in its Civil Laws until the 1920s, which means that most children were not eligible to inherit the family estate.
In the Census of 1851-2, there is a special category identifying persons as family/non-family members. For those orphans that could be traced, over ninety per cent were not considered family members in their new homes.
The children of Rimouski
There was no uniform experience for these orphans. Father Antoine Lebel brought nearly sixty orphans to Rimouski, on the eastern frontier of settlement in Canada. Most children, even siblings, were separated and placed on farms in the areas.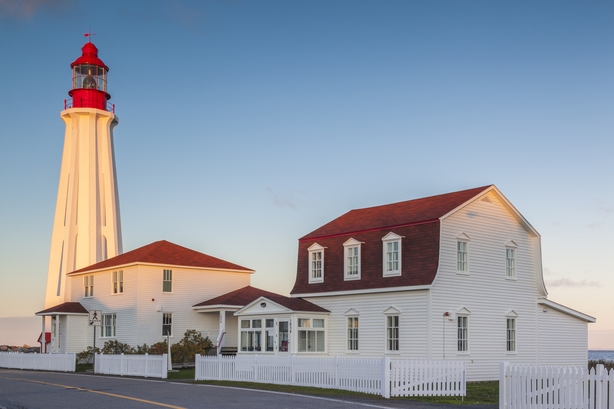 Census returns indicate that these children were listed as day workers, with girls helping the matron of the family with the children and Irish boys working in the fields.
Some were listed as students and the local pastor reported they were being successfully 'frenchified'. As outsiders they were little better than indentured labour, working in exchange for room and board.
Many of these children, like George (fourteen) and Mary Cox (twelve), from Lower Culliagh Townland, Roscommon, did not stay long in St-Luce, and vanish from the records, possibly heading south to the United States when they reached the age of sixteen.
Elizabeth Mahoney, one of seven sisters from Coolmeen, Clare, however, married Joseph St. Pierre, a relative of her patron in Rimouski, and became matriarch of a large French-Canadian family. Thomas and Patrick Quinn, from Major Mahon's estate, were taken into the home of George Bourque, at Nicolet. The brothers eventually became priests in the Diocese of Nicolet.
Patrick McManus of Tyrone was placed in a hotel owned by John Kelly, who had several orphan children changing beds, cleaning rooms, and slinging beer. In a final case, Father Eduoard Faucher took Daniel and Catherine Tighe of Roscommon to Lotbiniere, where they were placed with a childless farming couple, François and Marie Coulombe. Years later, the Coulombes hired a notary to ensure Daniel would inherit the farm.
Daniel's good fortune was exceptional among his fellow orphans. Although the life stories of these children varied greatly, none appear to approximate the heroic myths that survive in the collective memory of Canadians regarding this Famine moment.
 This piece is part of the Great Irish Famine project coordinated by UCC and based on the Atlas of the Great Irish Famine. Its contents do not represent or reflect the views of RTÉ.