From homegrown heroes to blockbuster sequels, there's a little bit of everything on in the cinema this weekend - here are our reviews to help you decide what's worth the ticket price.
Despicable Me 3 ***
Directors: Pierre Coffin, Kyle Balda, Eric Guillon
Starring: Steve Carell, Kristen Wiig, Trey Parker, Miranda Cosgrove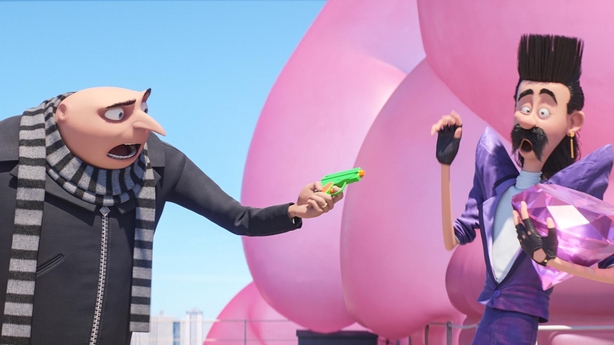 Gru and his minions are back and while the dark magic of the first film isn't matched, there is still fuel in the tank and enough joyful mayhem to keep you entertained.
This time around Gru (Carell) finds himself up against a new villain, Balthazar Bratt (Parker), a washed up 80s TV icon set on taking over the world one dance fight at a time.
Bratt is everything you want from a Despicable Me villain and he steals each scene he's in with his killer soundtrack and old school weaponry – Rubik's cubes and sonic keytars at dawn! Full review here.
Check out our interview with stars Steve Carell and Kristen Wiig here:
Baby Driver ****
Director: Edgar Wright
Starring: Ansel Elgort, Kevin Spacey, Lily James, Jon Hamm, Jamie Foxx, Eiza González, CJ Jones, Jon Bernthal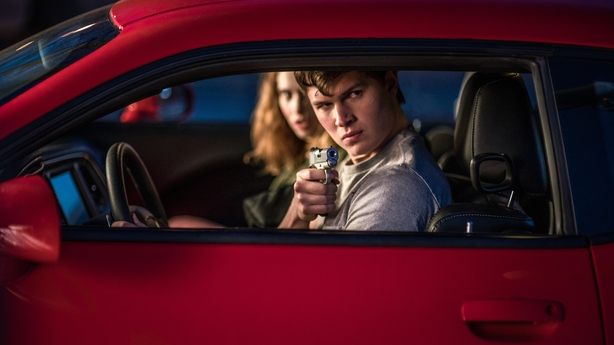 In the time-honoured race to find the coolest film of the summer, there's really only one movie in the fast lane right now - this tyre-shredding, music-blaring treat.
A souped-up fun machine of heists, first love and action-comedy smarts, Baby Driver sees Shaun of the Dead and Hot Fuzz director Edgar Wright filling his tank with gas from the genre classics (The Driver, The Blues Brothers) and then speeding off with the soundtrack cranked all the way up to unforgettable. You should be riding shotgun, banging on the roof.
t's the simplest of stories: a fast getaway wunderkind (Ansel Elgort) gears up to put some serious distance between himself and the in-it-for-life lags (Kevin Spacey, Jamie Foxx, Eiza González, Jon Hamm), he works with, falling for a waitress (Lily James) along the way. But there's always one more score and when it comes to crime, the bigger your heart the bigger the target. Full review here.
Watch our interview with Lily James and Ansel Elgort here:
Halal Daddy ****
Director: Conor McDermottroe
Starring: Nikesh Patel, Art Malik, Sarah Bolger, Colm Meaney, Deirdre O'Kane, Paul Tylak, Stephen Cromwell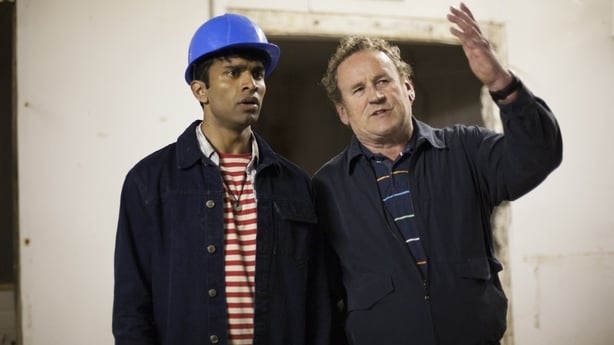 A slight plot doesn't hinder Conor McDermottroe's feelgood culture clash comedy which delivers heart and sincerity in spades.
Halal Daddy follows the exploits of Raghdan Aziz (Nikesh Patel), a young British-Indian Muslim man who has beaten a hasty retreat from an arranged marriage in Bradford in favour of an easy life in Sligo.
He's moved in with his laid-back uncle Jamal (Paul Tylak) and straight-talking aunt Doreen (Deirdre O'Kane), and apart from running a few odd-jobs for his uncle, spends his days palling around with his perpetually stoned besties Derek and Neville (Stephen Cromwell, Jerry Iwu) and amusingly no-nonsense girlfriend Maeve (Sarah Bolger). Full review here.
See our interview with Colm Meaney here:
Revolutions ***
Director: Laura McGann
Starring: Zola Blood, Crow, Violent Bob, Kitty, Crow
You should banish all memories of Raquel Welch vehicle Kansas City Bomber before viewing this well-made documentary about Ireland's first ever roller derby crew.
For the uninitiated, roller derby is a growing contact sport in which two teams of skaters compete against each other in "jams" around a rink and score points by out-lapping members of the opposition - or literally knocking the opposing team out of the game using an impressive array of body checks and fleet-footed manoeuvres.
In Laura McGann's speedy documentary, we meet teams from Dublin and Cork and follow them over a four-year period as the recession begins to bite and they form a united bid for the Roller Derby World Cup in 2011. Full review here.
Risk ****
Director: Laura Poitras
Starring: Julian Assange, Sarah Harrison, Jacob Appelbaum, Joseph Farrell, Renata Avila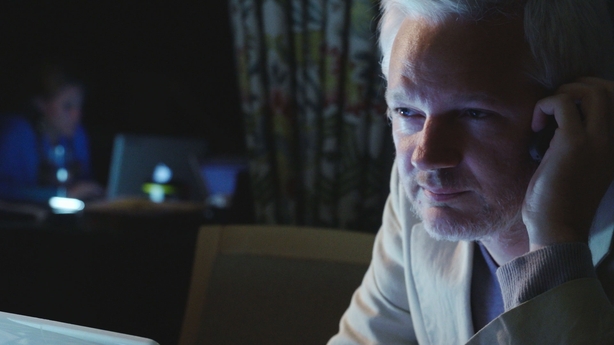 Laura Poitras follows up her Oscar-winning documentary about Edward Snowden with this portrait of Wikileaks founder Julian Assange. It is an itchy and disturbing experience.
One of the most surreal scenes in Risk, a documentary full of surreal scenes, is Wikileaks founder Julian Assange carefully applying a disguise so he can make one of his rare public appearances.
He hennas his hair, puts in contacts, glues on a false goatee, and dons full leathers so he can pass himself off as a London motorbike courier. As he goes through this ritual, his mother is waiting in the next room in the hotel. When Assange - one man's freedom (of information) fighter, another's traitor - emerges from the bathroom he looks like... Julian Assange dressed up as a London motorbike courier. Full review here.
The House ***
Director: Andrew Jay Cohen
Starring: Will Ferrell, Amy Poehler, Jason Mantzoukas, Ryan Simpkins, Nick Kroll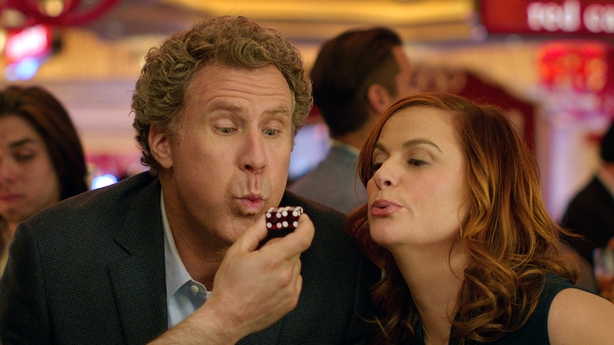 Strange but true: Amy Poehler and Will Ferrell had never shared significant on-screen time before The House. Sure, the Parks and Recreation star had a supporting role as Ferrell's skating rival in Blades of Glory and was a reporter in a sequence towards the end of Anchorman 2, but it's taken a long time to get them together in this caution-to-the-wind caper.
Overall, the wait was worth it - once you get past the creaky comedy floorboards of the first 20-or-so minutes.
The House follows the money-chasing adventures of Scott (Will Ferrell) and Kate (Amy Poehler) Johansen - overbearing helicopter parents to college-bound Alex (Ryan Simpkins). Scott is mathematically challenged but a grammar pedant, while Kate keeps him on track with her grasp of numbers. Full review here.
Kedi ****
Director: Ceyda Torun
Starring: Sari ('The Hustler'), Bengü ('The Lover'), Psikopat ('The Psycho'), Deniz ('The Social Butterfly'), Aslan Parçasi ('The Hunter'), Duman ('The Gentleman'), Gamsiz ('The Player')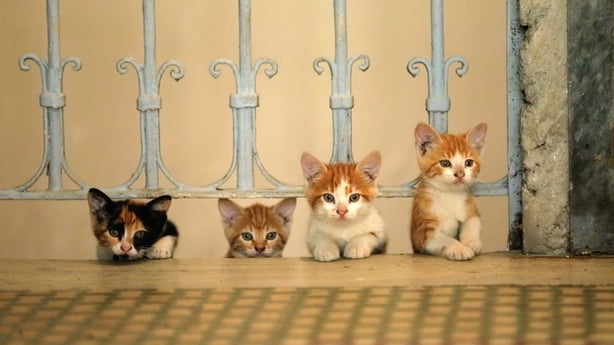 Keep your big names, blockbusters and box office brouhaha, this is the most exciting film of the summer - if you're a cat devotee.
A wall and genre-jumping mix of documentary, romance, adventure and conniver comedy, Kedi hits the streets of Istanbul with a moggy Magnificent Seven as they hustle, hang out and have their way with the hearts of their human neighbours.
If visiting the city was on the bucket list before seeing this film, it'll be up near the top long before it's finished. And if you've been thinking for a while that a cat could enrich your life you'll be planning the welcome party all the way home. Full review here.