You should banish all memories of Raquel Welch vehicle Kansas City Bomber before viewing this well-made documentary about Ireland's first ever roller derby crew.
For the uninitiated, roller derby is a growing contact sport in which two teams of skaters compete against each other in "jams" around a rink and score points by out-lapping members of the opposition - or literally knocking the opposing team out of the game using an impressive array of body checks and fleet-footed manoeuvres.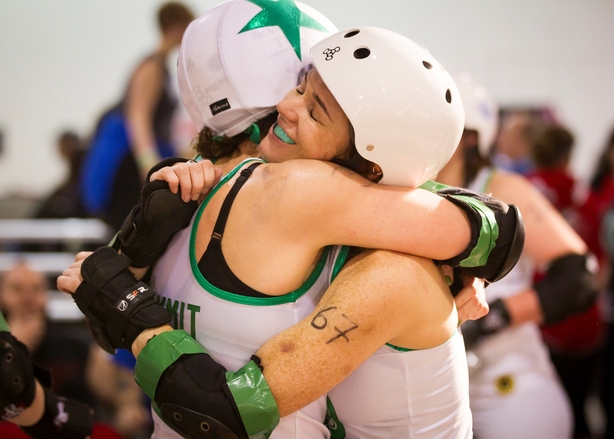 In Laura McGann's speedy documentary, we meet teams from Dublin and Cork and follow them over a four-year period as the recession begins to bite and they form a united bid for the Roller Derby World Cup in 2011. Team members named Zola Blood, Crow and Kitty strap on helmets, knee pads and well-lubricated wheels to whizz about gymnasiums, body-checking their opponents and forming tightly-ordered flying columns.
Laura McGann talks to RTÉ Culture about Revolutions.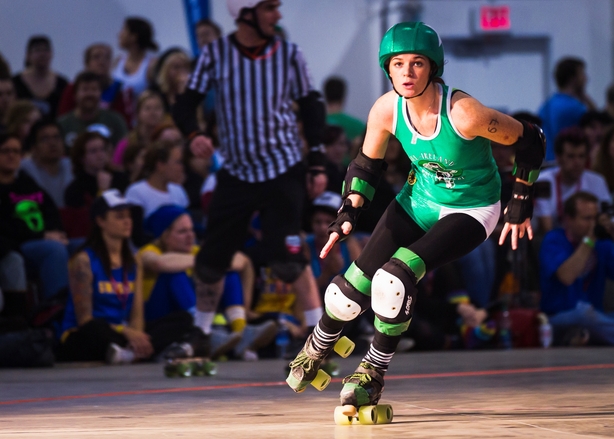 But McGann goes well beyond the action of the rink and follows team members in their daily lives to uncover their motivations and personal travails as they struggle to keep the keep team spirit alive. These are strong, determined and very passionate women involved in a sport which really does have minority status in Ireland.
Some memorable characters emerge including sweetheart of the rink Zola Blood, whose steely ferocity during jams is off-set by her breezy demeanour in downtime; and the mostly mild-mannered team coach Violent (as in Silent) Bob, who is in a relationship with team member Kitty.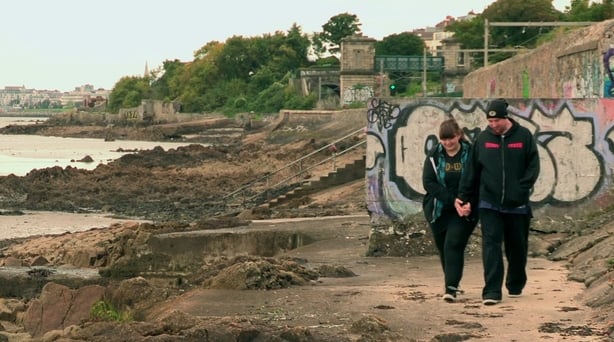 Soundtracks can be an expensive business but the film lacks decent balls-out (ahem) music to accompany those scenes of carnage, a real pity given that Violent Bob is in a thrash metal band himself.
It's all about as sophisticated as dodgeball but not quite as entertaining and while McGann's doc is made with all the quick cuts and action of a decent once around the rink, as an involving story Revolutions runs out of track too soon and may well have been a far better 40-minute TV documentary.
Alan Corr @corralan