Laura Poitras follows up her Oscar-winning documentary about Edward Snowden with this portrait of Wikileaks founder Julian Assange. It is an itchy and disturbing experience.
One of the most surreal scenes in Risk, a documentary full of surreal scenes, is Wikileaks founder Julian Assange carefully applying a disguise so he can make one of his rare public appearances.
He hennas his hair, puts in contacts, glues on a false goatee, and dons full leathers so he can pass himself off as a London motorbike courier. As he goes through this ritual, his mother is waiting in the next room in the hotel. When Assange - one man's freedom (of information) fighter, another's traitor - emerges from the bathroom he looks like... Julian Assange dressed up as a London motorbike courier.  
Laura Poitras' strange film is full of such comical but disturbing moments - from a testy Assange being interviewed by Lady Gaga, who seems to be dressed as a witch (I'm not making this up), in the Ecuadorean Embassy in London to Assange communicating via Post It notes and then burning them, to Assange calling up the White House and fully expecting to be put through to then Secretary of State Hillary Clinton.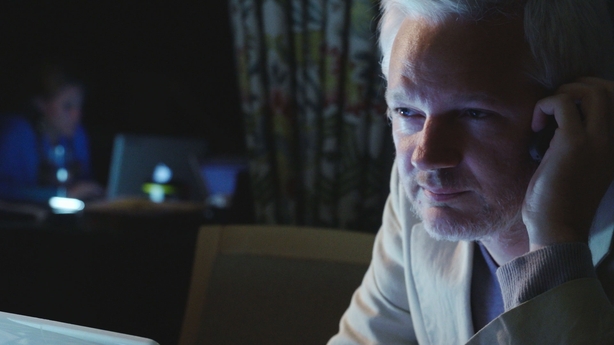 Risk is a companion piece to Poitras' Oscar-winning 2014 Edward Snowden documentary CitizenFour and while it may start out as a candid portrait of the embattled and besieged Assange, it ends up as a deeply acrimonious communication breakdown between a clearly frightened Poitras and her subject.
She begins to film as a fly on the wall in 2011 but by the time the film ends in 2016, around the time of continued allegations of Russian interference in the US election, she has become, to Assange at least, a fly in the ointment.
The director witnesses many of the key moments in the remarkable story of Wikileaks. When the first tranche of Iraq and Afghan war logs are released in 2010, the world was agog; when revelations of mass government surveillance of their own citizens are made clear, anger erupts; we then see the arrest of Bradley Manning, the flight of Snowden; and then the hotly-debated issue of Assange's own extradition to Sweden to face multiple sexual assault allegations, which have now, of course, been dropped.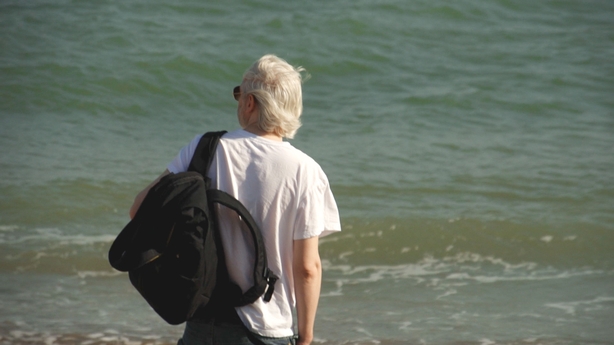 Along the way - behind the closely-guarded scenes - we meet Wikileaks lawyers, journalists and activists who all operate in orbit around this Sun King of secrecy and it is hard not to conclude that while the revelations they make may be very real, Assange himself is a preening fantasist and narcissist.
At one point, he is forced to abort an interview with Poitras taking place in the forest outside the mansion in Norfolk he used as Wikileaks HQ because he keeps hearing rustling in the bushes. It is both funny and tragic and reminded me of the grim ending to Francis Ford Coppola's The Conversation when Gene Hackman's surveillance expert ends up ripping his own apartment apart in a desperate search for bugging devices.
We need your consent to load this YouTube contentWe use YouTube to manage extra content that can set cookies on your device and collect data about your activity. Please review their details and accept them to load the content.Manage Preferences
Throughout the making of Risk, Poitras kept a "production journal" in which she recorded audio as a running commentary on her observations of Assange as she gets to know him better. Unfortunately, she uses entries sparingly but as she observes towards the fraught closing minutes of her film, it is Assange's contradictions that have become the story and not what he calls his crusade to "expose the crimes of the US empire."
Just like its subject, this is a jarring, non-linear and chaotic documentary. Even before its release, Risk has arrived front-loaded with claim and counter-claim and legal threats from Wikileaks, who are unhappy with the changes they allege Poitras made to the "new" version of her film.
Assange may not be very good at wearing disguises but he is a master of ambiguity who runs Wikileaks like an intelligence agency. Shot by both sides, by the end of Risk he has become as paranoid and controlling as the very state monoliths and governments he is trying to expose.
Alan Corr @corralan