Dubliners head out of the city to enjoy the summer sunshine on a hot August day in 1976.
Crowds board buses in Dublin's city centre and head for the beaches along the Dublin coast. In Larch Hill in the Dublin mountains Boy Scouts are living under canvas and enjoying a range of activities on the campsite.
An RTÉ News report broadcast on 22 August 1976. The footage shown here is mute.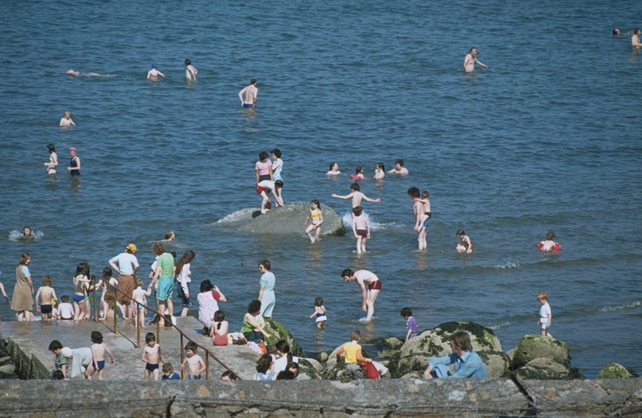 Seapoint, Dublin (1976)