RTÉ prepares to bring the results of the general election on radio, television and online.
More than 350 staff are involved in providing a comprehensive results service with analysis, comment and reaction on television, radio, the internet and even your mobile phone.
There's nothing quite like the organised chaos of a marathon live broadcast.
Camera rehearsals are underway in the RTÉ studios as the countdown to coverage of Election 2002 begins.
Broadcaster Miriam O'Callaghan is excited about presenting the election results as they unfold but found the leaders' debate very stressful. Bryan Dobson, John Bowman and Brian Farrell will also be presenting throughout the day and there will be a regular flow of studio guests.
Bryan Dobson demonstrates some of the technology available to him showing the latest counts from any of the 42 constituencies in the country, an essential tool for any presenter of the election programme.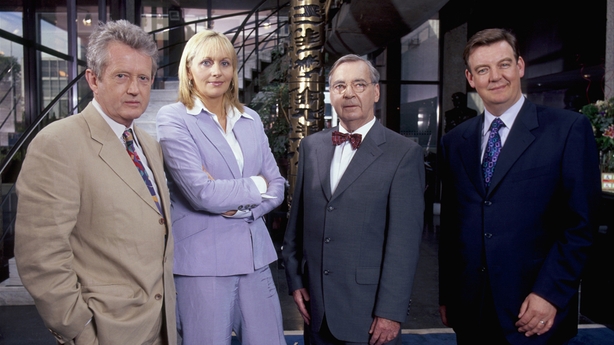 RTÉ Radio and TG4 will be carrying simultaneous coverage of the election results as they come in. For the first time results of the election will also be available on some mobile phones. The latest results will also be available on Aertel and the RTÉ website.
Executive producer Jim Jennings says election time is very important for RTÉ with all areas of the organisation helping out..
It's public service broadcasting at its best.
The results centre in RTÉ will become the nerve centre for the entire operation as news comes in from count centres across the country.
An RTÉ News report broadcast on 17 May 2002. The reporter is Teresa Mannion.