'The Late Late Show' audience join The Machine in their Rocky Horror Show performance.
The Machine Theatre Company perform 'Sweet Transvestite' and 'The Time Warp', two songs from 'The Rocky Horror Show'.
It's a kind of a panto.
Introducing 'The Machine' Theatre Group, Gay Byrne describes they type of entertainment they offer as
An extra dimension available for the young people of our country, the young people with all the strange ideas.
The Late Late Show audience also get involved in the performance taking to their feet to dance along to The Time Warp.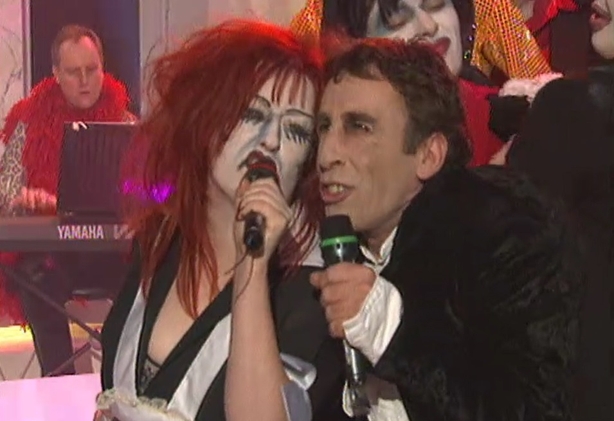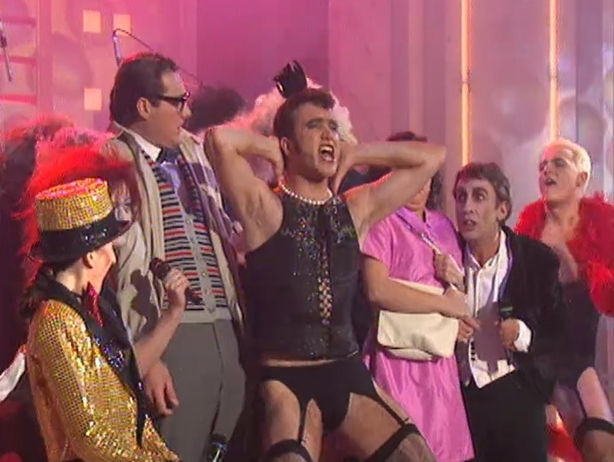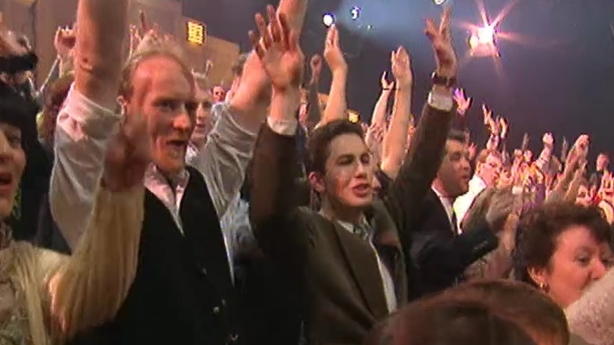 This episode of 'The Late Late Show' was broadcast on 17 January 1997. The presenter is Gay Byrne.