Having been closed for 12 weeks due to a strike, the banks reopen with customers queuing for cash.
Long queues form outside bank branches as they finally reopen after 12 weeks of closure. Customers were anxious to withdraw cash after supplies had dried up during the strike period.
Over five thousand bank workers across 26 counties went on strike in early May 1966 over a pay dispute. A resolution to the dispute has been agreed with workers returning to the banks for two and a half hours a day. Normal banking hours are due to resume next week.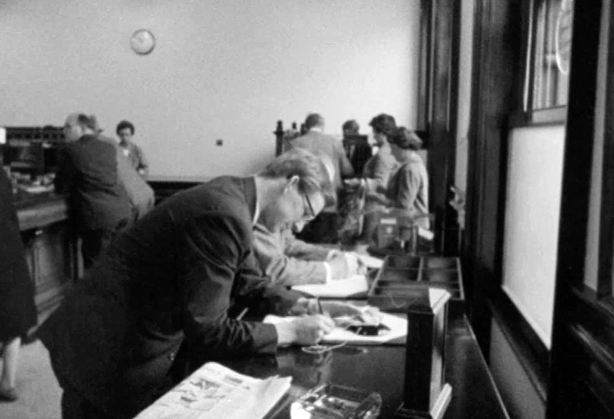 Lodgements and withdrawals being made in a bank following the 1966 bank strike
Customers queue in O'Connell Street down past Wynn's Hotel on Abbey Street Lower. As the banks reopen their doors, services begin to resume.
An RTÉ News report broadcast on 5 August 1966. The footage shown here is mute.