Introducing the all male, all singing Blackrock Barbershop Quartet.
In a new series of great moments on television, the Billy McGrath Stage Show has scoured the country for "wild and wonderful performers".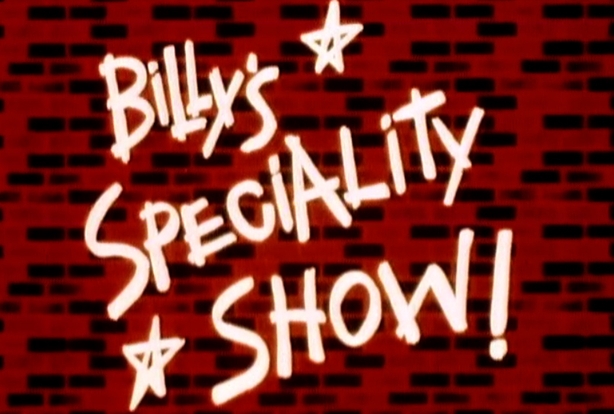 Billy's Speciality Show on 'Off The Wall' (1981)
Billy's Speciality Show introduces The Blackrock Barbershop Quartet who perform a medley of songs in harmony.
Tonight, we have an act who awe and inspire you. A rare opportunity, a unique chance, incomparable, only a few exist, not many of them about.
This episode of 'Off The Wall' was broadcast on 6 July 1981.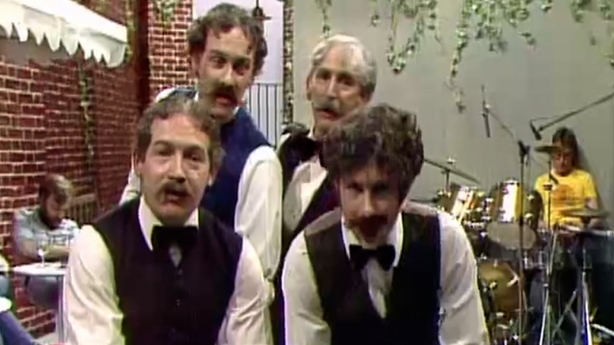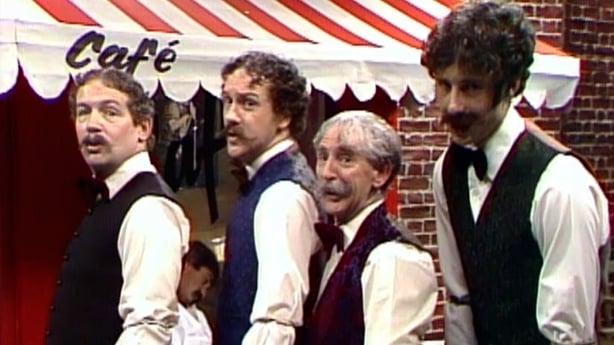 Blackrock Barbershop Quartet on 'Off The Wall' (1981)
'Off the Wall' was a summer series aimed at young people. The programme was presented by Ultan Guilfoyle, Billy McGrath and Caryl Perry Jones.