National Pet Week highlights the importance of pets and how to take care of them.
Peter Dargan General Secretary of the Irish Veterinary Association how National Pet Week is looks to emphasise the role played by animals in a world that we share.
An international promotion to celebrate, if you like, what the animal does for us.
The principal objective was to include schools in the events and about a thousand national schools throughout the country are involved. A key message is to choose your animal carefully whether it be a large dog or a canary. Secondly, the message is to control your pets.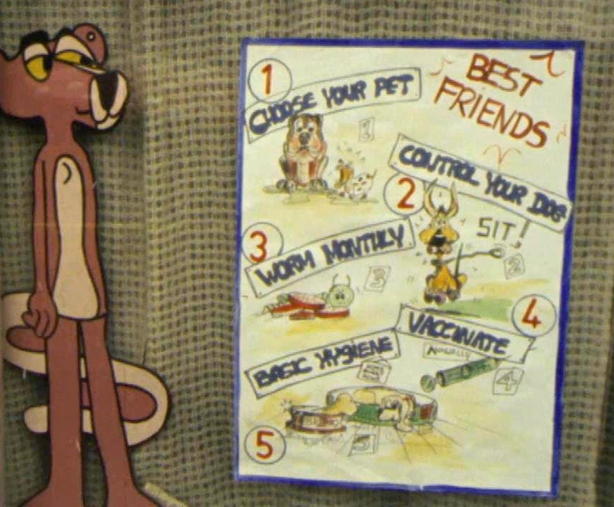 National Pet Week (1986)
The celebration also highlights the health of pets and the need for monthly worming, hygiene, and vaccinations.
Throughout the week long events, vets travel the country visiting primary schools and answering questions about how to care for pets.
An essay competition was held on the subject of 'What my pet means to me'. The competition received over five hundred entries. The winning entrants, two girls and one boy received their prizes of bicycles at Dublin Zoo where the winners got the opportunity to feed the animals in the Pet's Corner. The winners were Cathy Toolin from Raheny, Áine Green from Drogheda, and William Devoy from Tallaght.
An RTÉ News report broadcast on 18 April 1986. The reporter is Vere Wynne Jones.