The first artificial ski slope in Ireland opens at Kilternan.
The 750-foot long artificial ski slope was built by the Ski Club of Ireland. The Kilternan slope was officially opened at the Dublin Sport Hotel, Kilternan by Sir Basil Goulding.
Businessman, sportsman and art collector Sir Basil Goulding tries out the new slope. Members of the Scottish ski team and by instructors from the Ski Club of Ireland demonstrate their skills.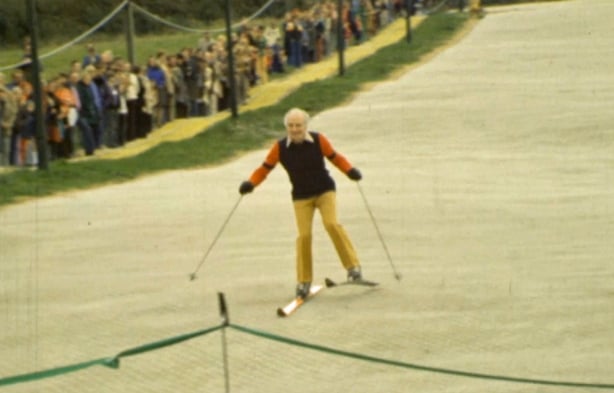 Sir Basil Goulding takes to the slopes at Kilternan (1975)
An RTÉ News report broadcast on 12 October 1975. The footage shown here is mute.