Metalheads Iron Maiden and Goth Marilyn Manson take to the stage at the RDS in Dublin.
With the bad boys of rock in town, some may have been tempted to lock up their daughters.
It's a case of "The family that rocks together stays together" for one family of Iron Maiden fans who have made their way to the RDS to enjoy a night of metal with a family favourite, Iron Maiden.
Marilyn Manson, on the other hand, has recently been at the centre of public controversy. The killers in the Columbine massacre had allegedly been fans of his music. Fans in Dublin refute any such claims and say that they love his music.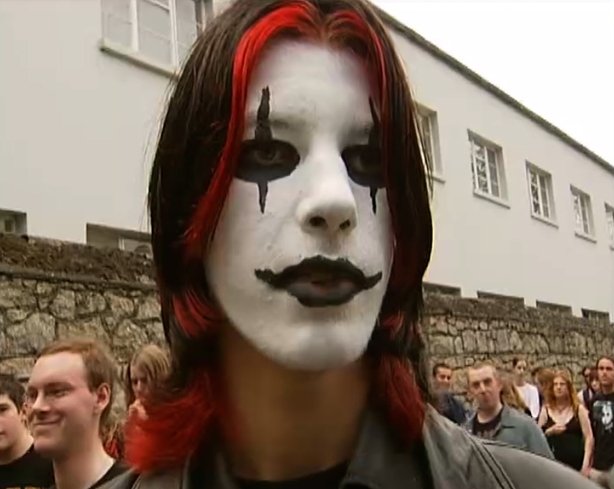 Marilyn Manson fan in Dublin (2005)
An RTÉ News report broadcast on 31 August 2005. The reporter is John O'Driscoll.
This report includes footage from the film 'Bowling for Columbine' (United Artists).