Tributes paid to Eugene Lambert following the death of Ireland's best known and much loved puppeteer.
A Sligo native, Eugene Lambert and his family were the driving force behind Wanderly Wagon, one of RTÉ's best remembered children's shows which began in 1968.
Children were engrossed as they watched the adventures of Judge, Mr Crow, Sneaky Snake, and the rest.
Eugene Lambert's love of puppetry began at an early age and he started out performing Punch and Judy shows in private homes. In the late 1970s, he created another character for children's television in the form of Bosco.
He also founded and ran the Lambert Puppet Theatre in Monkstown in County Dublin.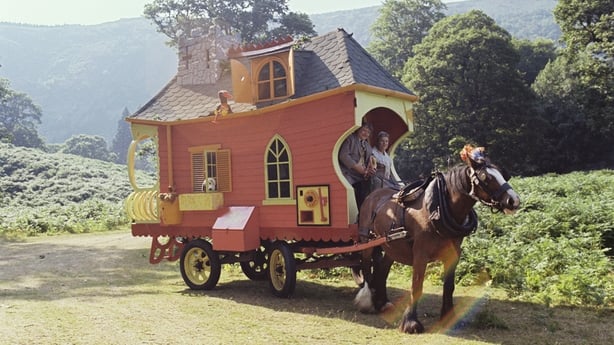 Wanderly Wagon
Actor and entertainer Frank Kelly pays tribute to Eugene Lambert's legacy as a pioneer of professional puppetry in Ireland.
Eugene Lambert is survived by his wife May and eight of their children.
An RTÉ News report broadcast on 23 February 2010. The reporter is Conor Hunt.