Wesley College leaves Saint Stephen's Green for a new beginning in Ballinteer.
The new Wesley College was officially opened by Minister for Education Brian Lenihan with President Éamon de Valera in attendance.
Wesley College began in a house on St Stephen's Green in 1845 before transferring to a newly built premises on the green in 1879. The school has grown in size and a decision was taken to create a new campus at Ludford Park in Ballinteer.
The new school is designed in a campus manner consisting of six blocks linked by a covered promenade. The state contributed £310,000 towards the total cost of the build which came in at £1,000,000. Facilities include an open air heated swimming pool, a sports centre, science laboratories, a medical centre and a book shop. There is also a lecture theatre which seats one hundred people.
The school, which was designed by architects Michael Scott and Partners, will open its doors to 650 pupils in September.
An RTÉ News report broadcast on 7 June 1969. The footage shown here is mute.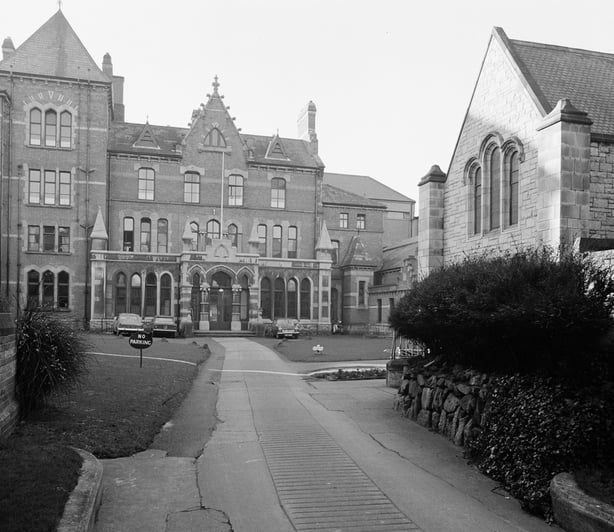 Wesley College, St Stephen's Green, Dublin (1968)