Birds of many types are sold, traded and put on show at one of Dublin's oldest markets.
Every week, the bird keepers meet and display their birds in cages along Bride Street. Some visiting the bird market are there to trade, others are simply interested in putting their birds on display for people to enjoy. Birds are also traded for breeding. For most of those at the market looking after birds is a passion and they say there is no money to be made from it.
One man even trains Mynah birds to speak and says they are much better at speaking than parrots. Some of the birds are songbirds which have been trapped in the wild.
The weekly market is under threat from allegations that some of these birds are being treated in a cruel manner. The dealers who are members of the Irish Bird Breeders' Association are determined that the market will carry on claim that no harm comes to any birds.
It's not cruel. It's anything but cruel.
Despite the controversy, the Sunday Bird Market continues to be popular. One man claims he saw former President Seán T O'Kelly at the market in search of a singing lark.
The Bird Market has had a number of homes throughout the years. They used to meet behind the Aviary pub on Canon Street, just off Bride Street, until the pub was demolished in the early 1960s. The Bird Market now meets on Peter Street.
This episode of 'Newsbeat' was broadcast on 22 April 1969. The reporter is Colin Bird.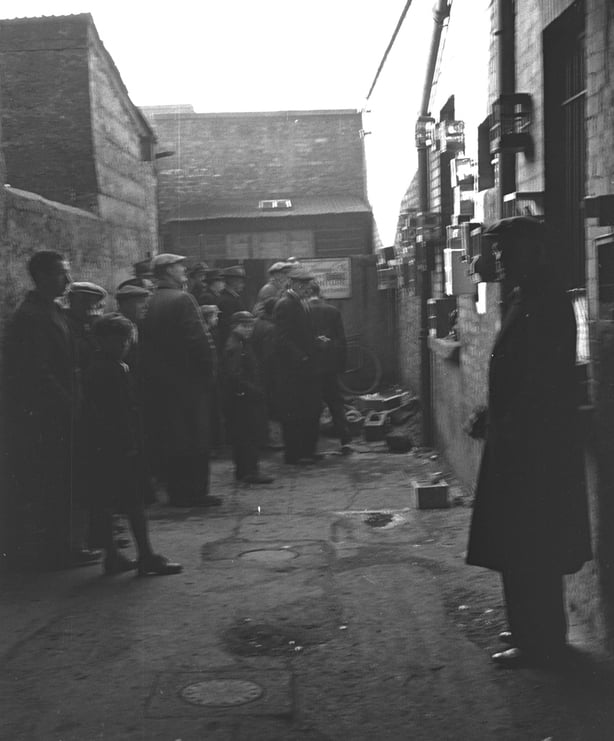 Dublin Bird Market, Nevill Johnson Collection (1952/53)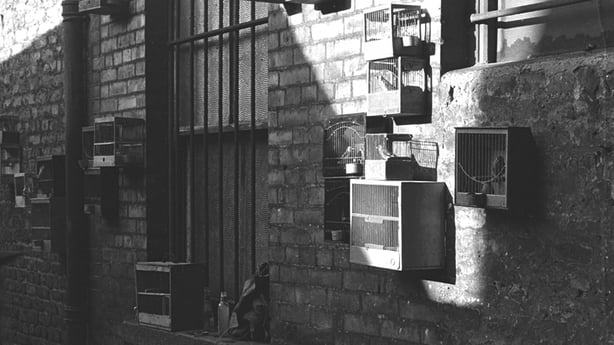 Dublin Bird Market, Nevill Johnson Collection (1952/53)