A surprise for Santa on Christmas Day when he is woken by the alien brothers Zig and Zag.
'Dempsey's Den' comes from Santa Land on Christmas Day, Zig, Zag and Ian Dempsey meet a tired Santa Claus.
On their arrival, they wake Santa who is resting after a hard night's work delivering presents around the world. They bring Santa a present as he is the only person not to receive a gift at Christmas.
Santa, wake up. It's us. We're here with your pressie.
They serenade Santa with a rendition of 'The Christmas Song' also known as 'Chestnuts Roasting on an Open Fire'.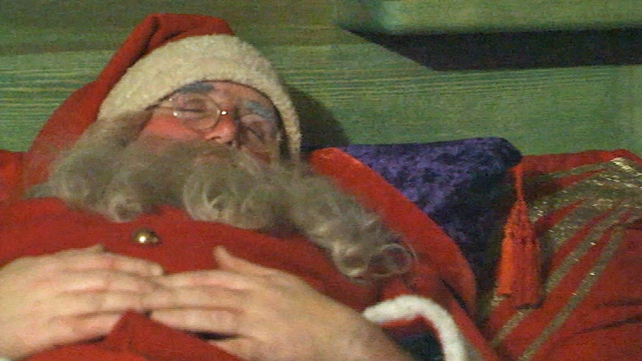 Santa Sleeping in Santa Land
This episode of 'Dempsey's Den' was broadcast on 25 December 1988.