A living nightmare for the family of Annie McCarrick as the Garda investigation into her disappearance continues.
Annie McCarrick was last seen on the 26 March 1993. Gardaí investigating the disappearance of the American woman, have issued a computer generated sketch of a man seen with Annie on the night she went missing.
This morning, like every morning, since she disappeared, they've been racking their brains trying to find some clue as to her whereabouts.
A Garda search has been concentrated on Enniskerry and the area around Johnnie Fox's pub, where Annie was last seen. The Garda description of a man seen with Annie describes him as being in his mid-twenties, between 5' 9" and 5' 10" with dark brown hair. He was wearing a three-quarter length coat or jacket.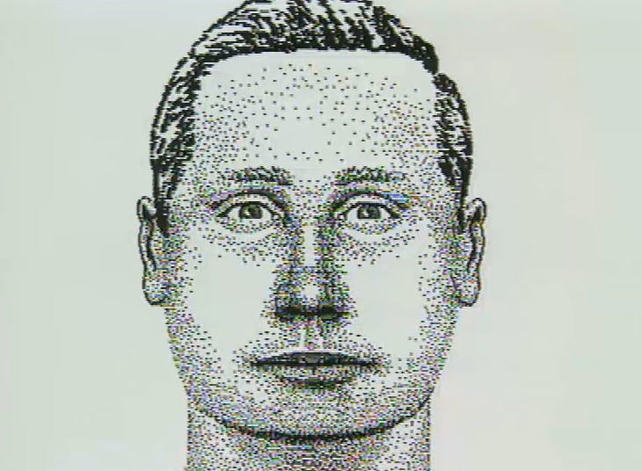 Computer fit of man last seen with Annie McCarrick on the night she went missing (1993)
Annie's father John McCarrick describes how the family is coping at this very distressful time and appeals to Annie, if she is listening, to let them know that she is all right.
An RTÉ News report broadcast on 8 April 1993. The reporter is Una O'Hagan.