A former Presbyterian Church becomes an arts space for Galway showcasing theatre, visual arts and music.
'Ireland's Eye' visits a new multi-purpose Arts Centre at Nun's Island in Galway catering for theatre, music and the performing arts.
The new arts space is located in a former Presbyterian Church and includes a theatre, an exhibition space, and workshop space. While the new space is welcomed by the arts community, there is still a need for a complete Arts Centre to service the needs of Galway with a financial commitment from Galway Corporation and the Arts Council. Pádraic Breathnach believes that a city the size of Galway should have a dedicated rrts space.
Galway needs a municipal arts centre. It needs a 300 seat theatre for touring companies. It needs a large exhibition space for its local and touring artists.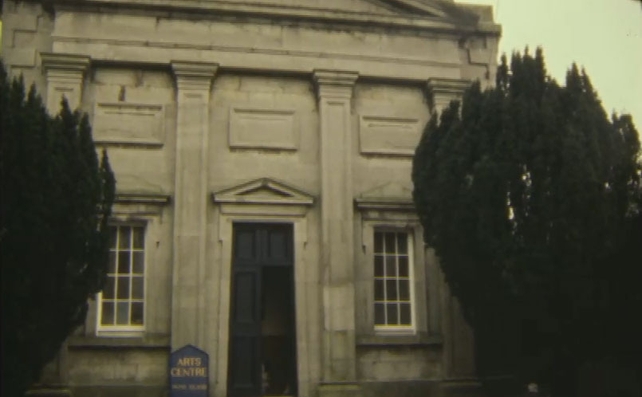 Nun's Island Arts Centre (1983)
This episode of 'Ireland's Eye' was broadcast on 28 March 1983.
'Ireland's Eye' was a Tuesday-to-Friday series with human-interest stories and features from locations throughout Ireland. First broadcast on 7 October 1980, the programme ran until August 1983.