Warm weather brings Dubliners to the seaside location of Seapoint, an idyllic spot on the Dublin Bay seashore.
A welcome burst of summer brought Dubliners to the coast, and many of them availed of the popular seaside area at Seapoint, located between Blackrock and Monkstown in County Dublin.
Seapoint boasts a tranquil beach and bathing area beside a Martello Tower on the Dublin Bay seashore. It is a popular spot for those who enjoy a good stretch of deep water, suitable for swimming, close to the shoreline.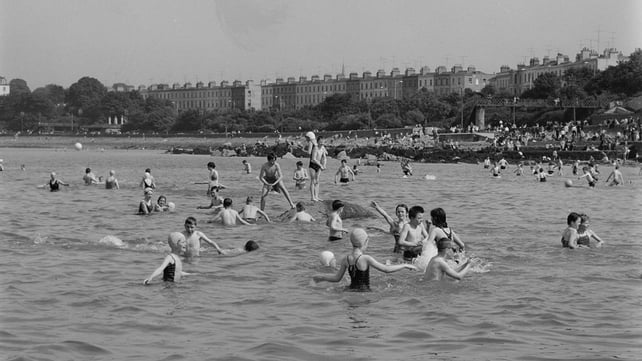 In this footage children paddle in the sea while adults bathe and sunbathe beside Dublin Bay.
An RTÉ News report broadcast on 5 June 1962. The footage shown here is mute.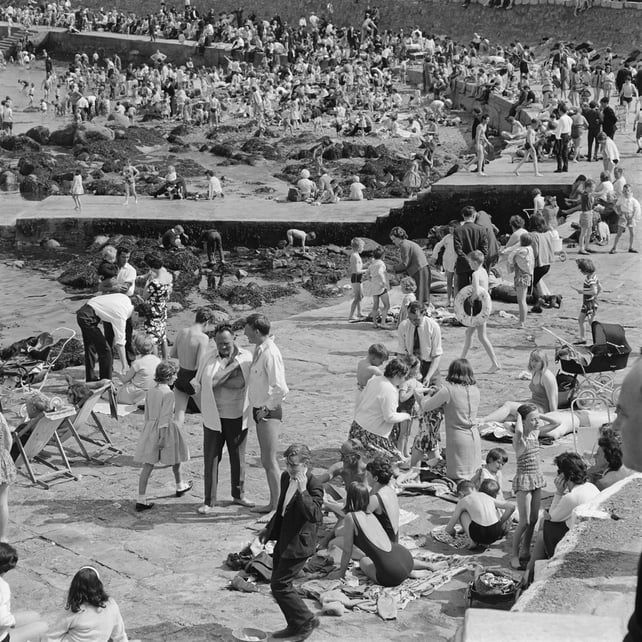 Crowds of sunbathers on the beach at Seapoint, County Dublin, in 1968.