Keepers no longer guardians of Irish lighthouses as they become automated and unmanned.
On 24 March 1997 the last manned lighthouse in the country became automated ending a two hundred year tradition.
For 183 years the Baily has shone its light of safety across the Irish sea.
The light from the Baily lighthouse in Howth, Dublin will continue to shine but it will no longer be tended by human hands as it is now fully automated.
RTÉ News speaks to lighthouse keepers Gerry McCurdy, Anthony Burke, Aidan Polly, Eugene O'Sullivan and Kevin Murphy about the changes taking place. While Gerry McCurdy is happy to take early retirement, others are not.
Anthony Burke, one of the two principal keepers at the Baily, claims that safety at sea will suffer without the presence of the keepers. Aidan Polly agrees and says,
I really think it's sad that they're taking the eyes and the ears away from the coast because the smaller craft will certainly miss the lighthouse keeper.
Lighthouse keepers often lived an isolated existence and the profession was run along naval lines in terms of discipline.
You weren't allowed drink, women, guns, or boats.
As the Baily becomes automated and independent of humans, its new status is marked with a new coat of paint. Its former minders are now looking forward to new careers.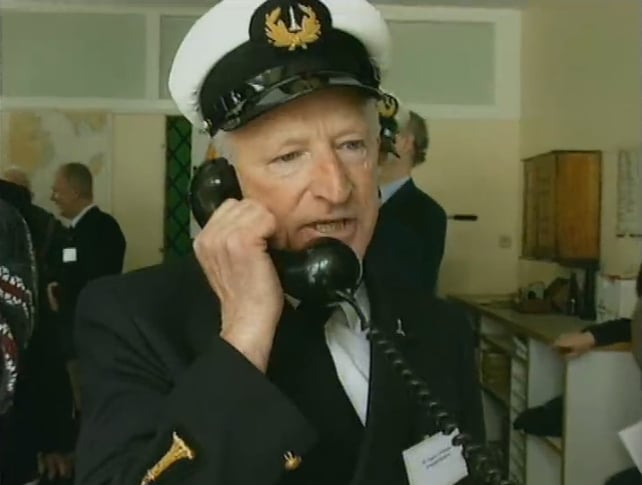 Marking the end for the lighthouse keepers, the Irish Lights flag was lowered at the Baily and the Principal Keeper Eugene O'Sullvan makes the final call on the radio.
We're just calling you to sign off. The Baily is now fully automated and unmanned.

An RTÉ News report broadcast on 24 March 1997. The reporter is Alasdair Jackson.