The 'Christmas and the Children' exhibition is taking place in the National Museum of Ireland in Dublin for a four week period.
The National Museum of Ireland exhibition features and numerous home-made toys alongside exquisitely crafted items. A doll's houses made in Cushendall in County Antrim for The Great Exhibition of London in 1851 includes miniature reproductions of Chippendale and Hepplewhite furniture.
Also on show is a pinewood Georgian style house with furnishings made by the Stratham Furniture Company, for one of the children of the Stratham family in the 1820s. The house stands six feet tall and therefore is more of a playhouse than a doll's house. The sides of the house open to reveal period furniture which includes a Regency style four poster bed which has pillows, a bolster and bed-linen.
Another exhibition highlight is a wooden doll with a glazed body made around 1735.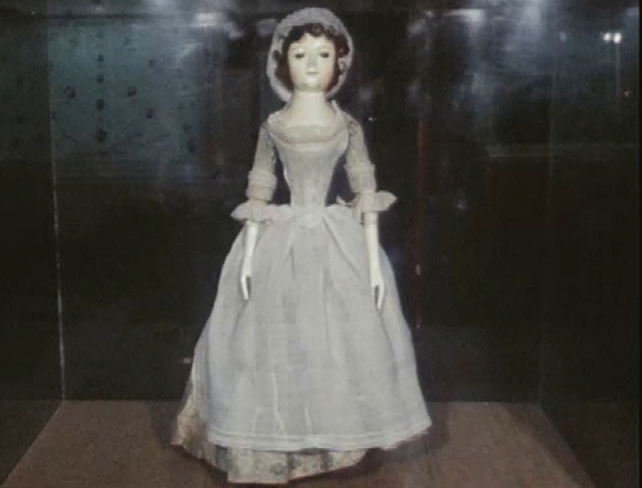 All her clothing, and that includes I'm assured the pantaloons and heavy petticoats underneath, are all original.
A Neapolitan crib, designed to hang in a rich man's home, is a seasonal reminder. Despite its elaborate style
The historic message of Christmas still manages to come through.
An RTÉ News report broadcast on 17 December 1976. The reporter is Derek Davis.