'Head To Toe' meets the people who work at Vogue Magazine which is celebrating 75 years.
Vogue magazine has been synonymous with fashion since its first issue in 1916.
The most influential lifestyle magazine in the world.
Over the past 75 years boom, depression, war and peace have all been reflected through the fashion pages of Vogue, with many of the cover girls becoming international celebrities and the designers household names. Vogue photographers have been responsible for setting many of the fashion trends.
'Head To Toe' presenter Barbara MacMahon meets the magazine's Editor-in-Chief Elizabeth Tilberis and attends a celebratory Vogue fashion show at Harrods in London. Elizabeth talks to Barbara about how the magazine has evolved, what it means today and the possibilities for the future.
Liz Thoday, a Fashion Assistant at Vogue, talks about her work and the importance of the cataloguing procedure which photographers employ when on a shoot.
Senior Fashion Editor at Vogue, Harriet Jagger, talks about the changes that have taken place at the publication and the expansion from a fashion magazine to include lifestyle.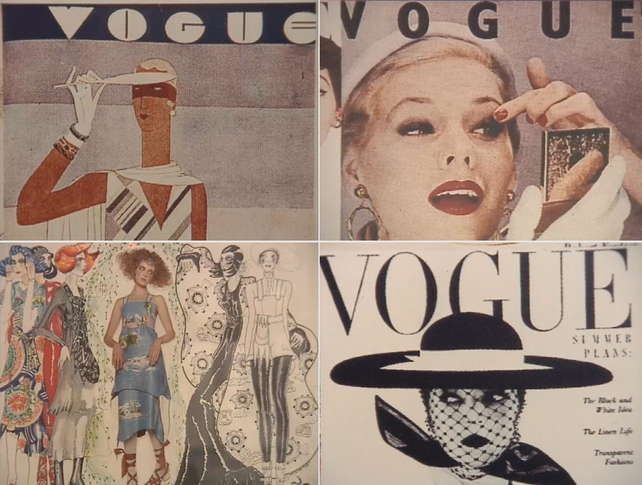 Vogue Magazine Celebrates 75 years
We like to think that everybody buys Vogue.
Leslie Cunliffe, Contributing Editor, describes Vogue as "utterly universal" in its appeal.
Barbara also attends the Vogue fashion show at Harrods where the best picks of the latest autumn/winter collections are on show. All proceeds from the show go to the Children's Leukaemia Trust.
This episode of 'Head To Toe' was broadcast on 15 October 1991. The presenter is Barbara MacMahon.