Love it or loathe it The Cranberries singer Dolores O'Riordan makes an architectural statement on the Kerry landscape with her new home.
Rock star Dolores O'Riordan is the latest celebrity attracted to the beauty of the Dingle Peninsula with her newly built home in Dún Chaoin Gaeltacht on the tip of the peninsula. In the early 1990s, the Dingle community was bitterly divided over the building of the Blasket Island Interpretive Centre. Opposition to what has become known as 'Dolly's Folly' may not be so strong, but many locals believe Dolores's house is too big.
Reporter Aodh Ó Coileáin chats to some of the locals to get their views on the new celebrity crib.
Artist and local resident Áine Uí Dhubhshláine comments
I think that a building should fit into the landscape and not dominate the landscape.
Áine also says that while many locals do not like Dolores's new home, they can't face another battle after putting their necks out over the Interpretive Centre. Another local artist Maria Simmonds Gooding fears that Dolores's house will only be used as a holiday home.
A 'Nationwide' report by Aodh Ó Coileáin broadcast on 2 October 1996.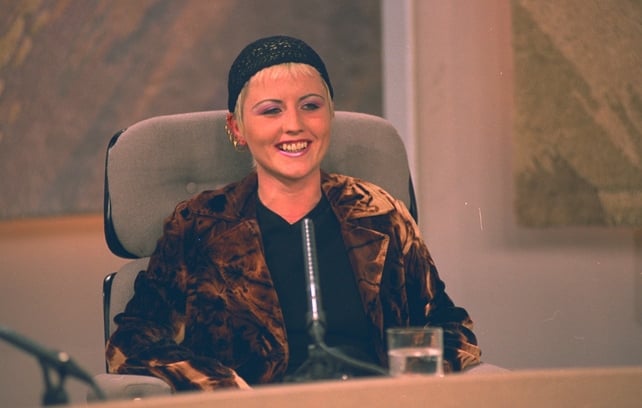 Dolores O'Riordan on The Late Late Show (1994) Photo by Des Gaffney.