Pat Kenny reports from the 1986 Aer Rianta Air Spectacular held at Casement Aerodrome in Baldonnel, Dublin.
We'll be seeing some of the most sophisticated and expensive military aviation hardware...
It is estimated that there are 50,000 in attendance at the Air Spectacular to see World War II fighter planes, Irish Air Corps helicopters and US Air Force fighter bombers in the sky and to get up close to them on the ground. This excerpt from the day shows the Alouette 3 helicopter performing a rescue drill as well as the first public display of the Air Corps Dauphin. The high cloud ceiling on the day allowed a better view for spectators.
Even though man's been flying for the best part of a century, the sense of awe at a heavier than air machine getting aloft has never lost its fascination for most of us.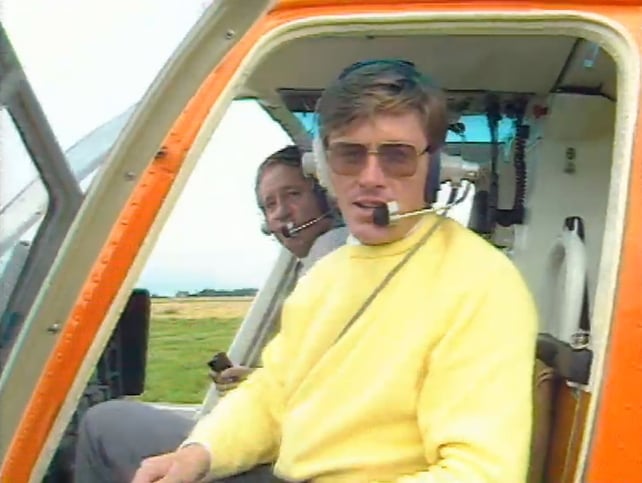 Pat Kenny
While it is all fun and games for the spectators, there is a serious side to the event with health and safety being central to the display. The experienced pilots must attend a pre-show briefing regarding weather, positioning, timing and local knowledge.
This 'Aer Rianta Air Spectacular' presented by Pat Kenny was broadcast on 30 August 1986.