After 73 years working as a barber 89 year old Alexander Parkes, known as Eric to friends and family, has finally decided to call it a day.
Robert Shortt visits the Waldorf Barbers on Dublin's Westmoreland Street where Eric is giving his final cut-throat shave to his grandson Ian Parkes, who is getting spruced up before his wedding later that day. While Eric has been in semi-retirement for a number of years, he has faithfully returned to the Waldorf every week to help out its current owners.
Having cut Frank Sinatra's hair and trimmed Noel Purcell's beard, Eric also credits himself with the prediction made in the long-haired days of the sixties that short hair would soon be back in fashion.
Reporter Robert Shortt chats to the man himself and proprietor of the Waldorf Barbers Liam Finnegan, before getting the cut throat pamper treatment himself.
An RTÉ News report broadcast on 28 July 2001. The reporter is Robert Shortt.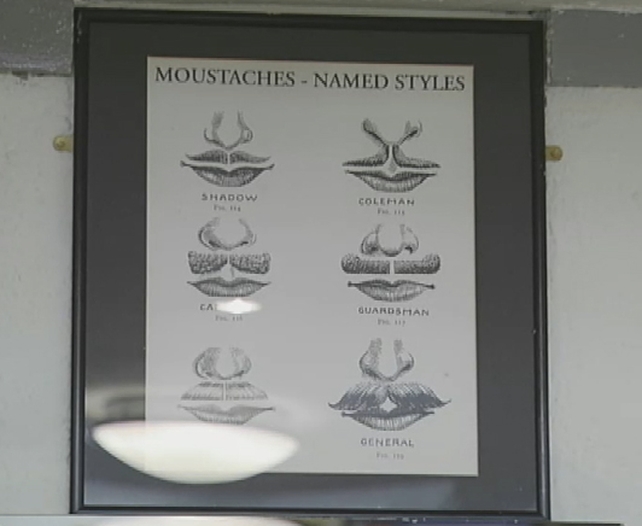 Moustache Styles at the Waldorf Barbers (2001)