During a Dáil debate the Taoiseach Bertie Ahern defends the cost of his makeup expenses.
It had been the practice of all Taoisigh to wear makeup since the televising of Dáil proceedings began in 1990. Dublin South East Green Party TD John Gormley questions Taoiseach Bertie Ahern about his priorities and suggests that €480 a week was too much to spend on cosmetics.
It's extraordinary that ...you spend more money on makeup than any of the ladies in the cabinet. What sort of priorities do you have when you're heading around like the 'Queen of Drumcondra'?
He asks Bertie Ahern should he be known as the L'Oreal Taoiseach 'because he is worth it'?
The daily rate for the Taoiseach's professional makeup artist is €187.45 (gross) per day and two makeup artists were employed on a rotational basis for 2/3 days a week.
An RTÉ News report broadcast on 24 May 2006. The reporter is Gareth O'Connor.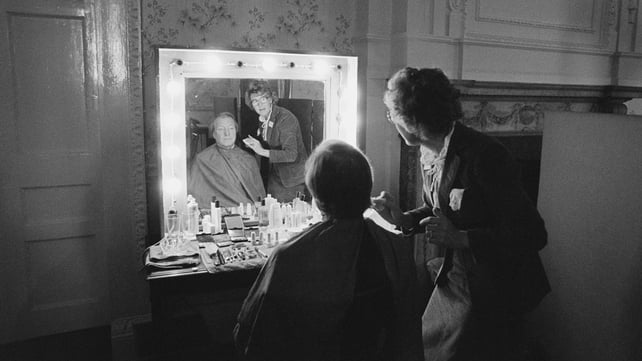 Pat O'Dwyer and Charles Haughey (1983)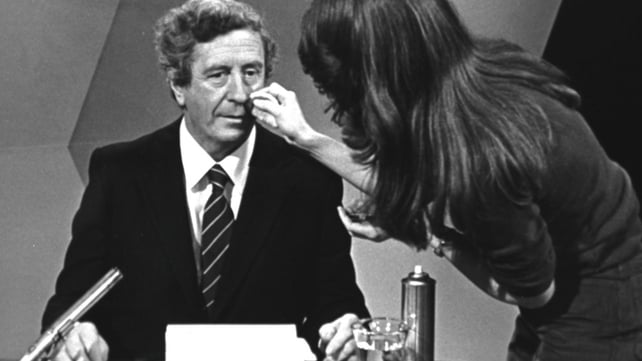 Unknown makeup artist with Garret Fitzgerald in RTÉ Election '82 studio (1982)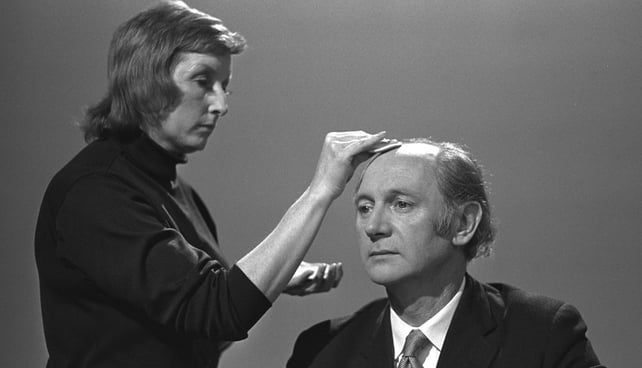 Maureen Carter and Jack Lynch (1972)