On 2 May 1981 H-Block Protesters and supporters of the hunger strikers in the Maze Prison in Northern Ireland, staged a protest at British Home Stores (BHS) on O'Connell Street in Dublin.
On 1 March 1981 the hunger strike began led by Bobby Sands. Other prisoners joined the strike at various stages including Francis Hughes, Raymond McCreesh and Patsy O'Hara. 66 days after the first day of the hunger strike on 5 May Bobby Sands died in the prison hospital.
These photographs by RTÉ photographer Tom Holton show the protesters hanging banners from the windows on the upper floor of the building. Protesters are also pictured on the roof of the building.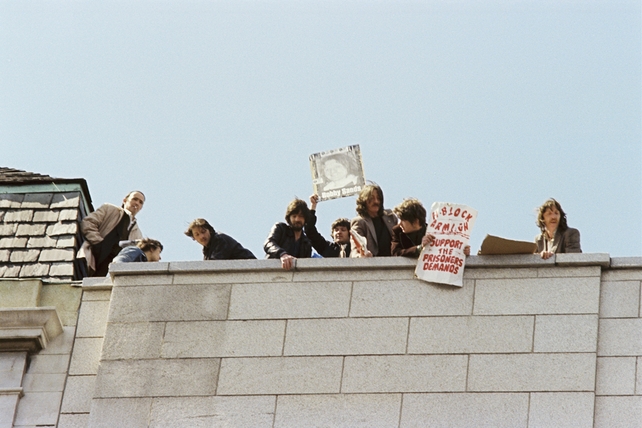 Protesters on the roof of BHS on O'Connell Street, Dublin (2 May, 1981)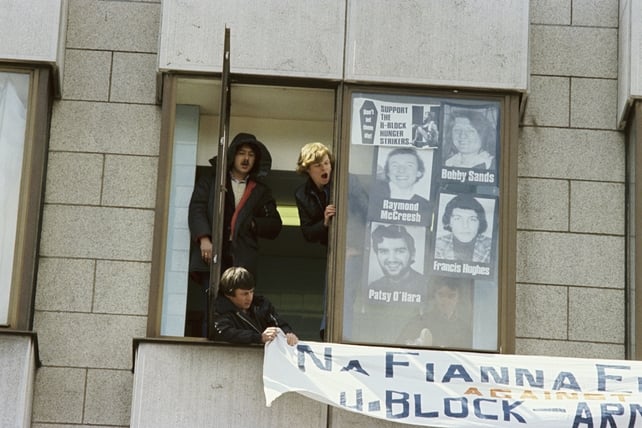 Protesters at the window of BHS O'Connell Street, Dublin (2 May, 1981)