Cathal O'Shannon investigates the myths and legends that surround the Hill of Tara in County Meath and the relationship Saint Patrick had with the area.
There aren't a lot of hills in this flat county of Meath which don't have some association with Saint Patrick
The legend goes that on Easter morning in the year 433 Saint Patrick lit the paschal fire in Slane county Meath in defiance of the order of the High King Lóegaire. It is said that Saint Patrick came to the Hill of Tara to argue with the King and his druids and to defeat them in acts of magic and piety.
Cathal O'Shannon describes the legend of Saint Patrick and his association with county Meath.
We've no actual historical confirmation of this... so we must assume that the Saint came here.
A statue of Saint Patrick, described as "rather shoddy" by Cathal O'Shannon, has been erected on the Hill of Tara under the assumption that the Saint actually visited the site.
Next to the statue of Saint Patrick lies a relic of a more romantic Tara, the Tara of the pagan Irish and their High Kings.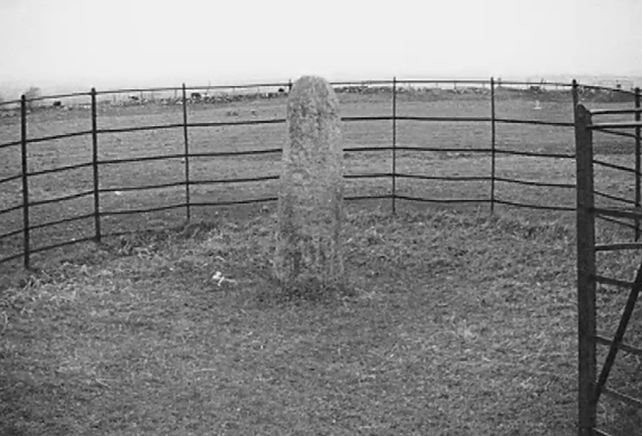 Relic of Pagan Irish and their High Kings
O'Shannon asks the question 'So what is Tara?'
It's a big hill of 500 feet with a wide outlook over the central plain of Ireland. Crowning its ridge is a series of earthworks.
This episode of 'Newsbeat' was broadcast on 17 March 1966. The reporter is Cathal O'Shannon.