The Irish squad are continuing to prepare and the fans are arriving as Ireland set to play England in their first game of the 1990 World Cup.
The stage is set in Cagliari, Sardinia for Ireland's first match in Italia 90. Jack Charlton took his squad through a morning training session which defender Chris Morris sat out because of an ankle strain. Irish manager Jack Charlton told RTÉ News that
Nobody trains with us if they feel they could do with a break If they have the slightest strain the slightest little knock anything at all they are given the opportunity of not training.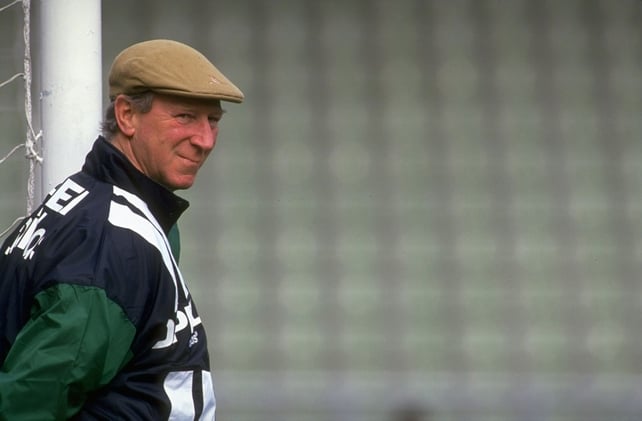 Ronnie Whelan also expresses his disappointment at not being able to play due to injury.
I am very disappointed. It's always been my ambition to play in the World Cup. Hopefully at some stage I will...
Meanwhile at the airport in Cagliari Irish supporters were arriving in an optimistic mood.
An RTÉ News broadcast on 9 June 1990. The reporter is Colm Murray.