Nuala O'Faolain talks relationships and her search for Mr Right.
On 9 May 1940 writer and journalist Nuala O'Faolain was born in Dublin.
In 1996 Nuala appeared on The Late Late Show to coincide with the publication of her book 'Are You Somebody?' through New Island Books. This was the book that would gain Nuala a wider audience and turned her into a full-time writer. The book was a selection of O'Faolain's Irish Times journalism, and hit the number one spot on the New York Times bestseller list.
O'Faolain chats to Gay Byrne about the book.
Gay Byrne comments on the book
To say that I am astonished and amazed by the revelations in this book is to put it very mildly.
Nuala talks about her relationships with men, her search for "Mr Right", notions of respectability and intimacy.
O'Faolain went on to publish three more bestselling books, My Dream of You (2001), Almost There (2003), and The Story of Chicago May (2005).
Nuala O'Faolain died in 2008.
This episode of The Late Late Show was broadcast on 18 October 1996.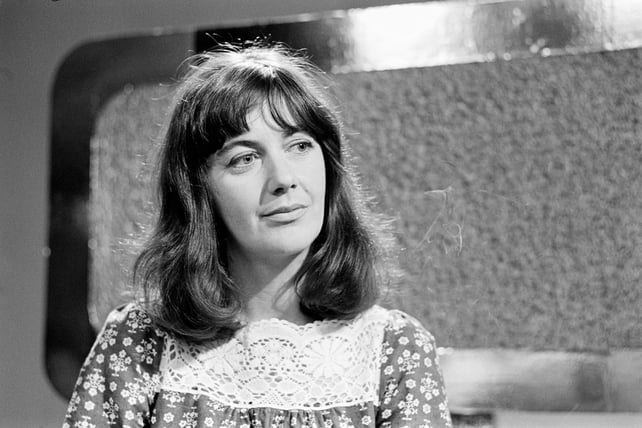 Nuala O'Faolain (1971)