Trade unions call on the government to make May Day a public holiday in the Republic of Ireland.
This year marks the 100th anniversary of May Day. The day was celebrated in Dublin with a parade and street carnival organised by Dublin Council of Trade Unions to highlight the fact that Ireland does not yet have a bank holiday on 1 May.
The events were held two days ahead of May Day, with the Post Office Workers Union band leading the parade from Parnell Square through O'Connell Street to trade union headquarters in Liberty Hall. Thousands of members representing 43 unions marched with their families and supporters. The main objective of the day was to highlight that Ireland is out of line with other European countries by not recognising May Day as a public holiday.
Addressing the crowd at the event, Sam Nolan, General Secretary of Dublin City Council of Trade Unions stated
May Day is International Labour Day. A day when we register our advances and defeats, and express solidarity for our brothers and sisters throughout the world in their struggle.
Eric Fleming, Executive Officer, spoke to Teresa Mannion of RTÉ News on the need to declare May Day a holiday to recognise the contribution made by workers to Irish life.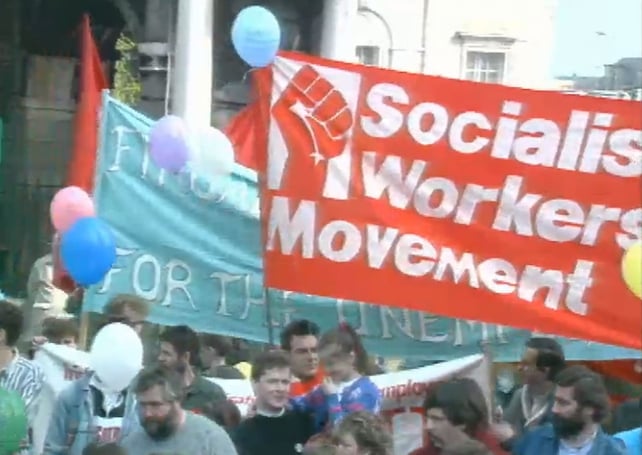 May Day Celebrations (1990)
As Europe grows ever closer together, Ireland is under increasing pressure to make May Day a public holiday.
An RTÉ News report broadcast on 29 April 1990. The reporter is Teresa Mannion.