Amnesty International was established in 1961 following the publication of Peter Benenson's article 'The Forgotten Prisoners' in The Observer newspaper.
Four years later RTÉ News reporter John Ross spoke to Benenson in the RTÉ Newsroom about the organisation and the objective of the Dublin meeting. Benenson was in Dublin for a meeting of the executive body of Amnesty International.
The founder of Amnesty International begins by outlining what exactly the movement is and what it hopes to achieve.
Amnesty International is a cooperative organisation of individuals from all over the world who feel concerned about political and religious prisoners and are determined to secure their release from prison.
Since its establishment just four years previously, groups of Amnesty International supporters have adopted prisoners in 16 different countries. The representatives from 400 groups have come to Dublin to discuss the policies and organisation of the movement. The key topic for discussion at the Dublin meeting is budget. Members are in Dublin to discuss the future of the organisation and how an organisation with little money can support an ever increasing membership.
Benenson describes how the organisation operates in a decentralised manner to help prisoners and highlights some success stories to date.
An RTÉ News report by John Ross broadcast on 20 March 1965.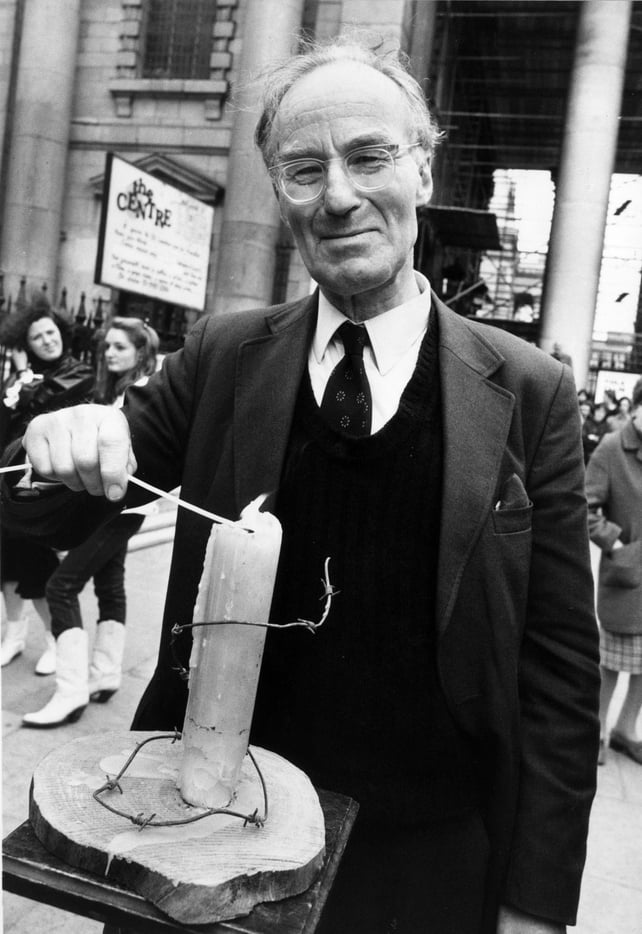 Peter Benenson, on 20th Anniversary of Amnesty International (1981)