From Sybil Connolly to Louise Kennedy, the evolution of the Aer Lingus cabin crew uniform.
Aer Lingus cabin crew uniforms have undergone many changes from the military-style brown suit designed by Sybil Connolly to more recent designs of Louise Kennedy. In addition to Connolly and Kennedy a host of top Irish fashion designers have worked on styling the crews including Neillí Mulcahy, Irene Gilbert, Digby Morton, Ib Jorgensen and Paul Costello.
This report from 1975 shows hostesses leaving an aircraft showing a variety of uniforms worn between 1945 to 1975.
First broadcast on RTÉ News on 18 February 1975.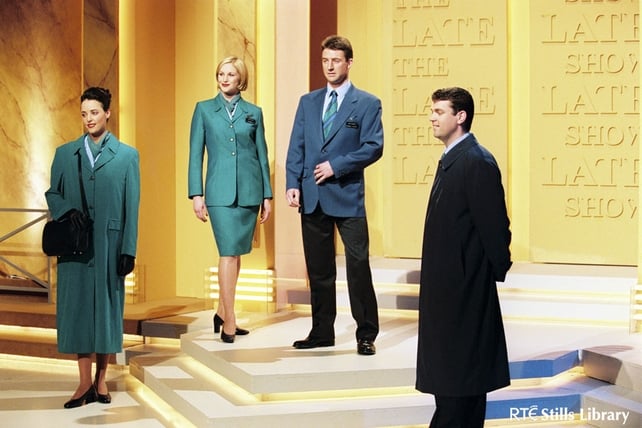 Aer Lingus Uniforms Modelled on The Late Late Show (1998)