The deterioration in government relations culminates in the collapse of the Fianna Fáil - Labour Coalition.
The two-year coalition between Fianna Fáil and Labour had collapsed the previous day following revelations about former Attorney General Harry Whelehan. Reynolds had recently nominated Whelehan as President of the High Court despite concerns of the Labour Party over his mishandling of the extradition of Fr Brendan Smyth to Northern Ireland to face child abuse charges. It then emerged that Whelehan had handled the extradition of another priest Fr Duggan in a similar way.
This RTÉ News report charts the deterioration of government relations in the Dáil on 16 November 1994, following Reynolds's address to the house on the Whelehan affair. Tánaiste Dick Spring announces that the Labour party will be withdrawing from Government.
An RTÉ News broadcast on 16 November 1994. The reporter is Donal Kelly.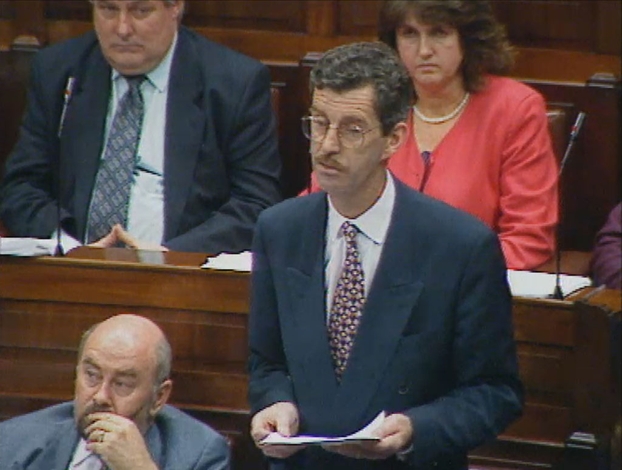 Dick Spring