Pope John Paul II visited Ireland in September 1979. Two months later an auction was held to sell the materials used during the visit.
Everything from the wooden fencing posts to the red carpet used in the Phoenix Park was up for sale.
Derek Davis reports for RTÉ News from the auction where he meets some of those on the hunt for bargains. Amongst the items going under the hammer were 300 sections of Papal carpet, 47 communion tables, 2,500 wooden benches, 130 flags, and 500 umbrellas.
The auction was held in the vesting marquee used in the Phoenix Park, which was also up for sale.
It is hoped that the auction, organised by the National Committee for the Papal Visit, will raise funds to go towards the expense of the Pope's visit.
The auctioneers on the day were Morrissey's of Dublin.
An RTÉ News report broadcast on 13 November 1979.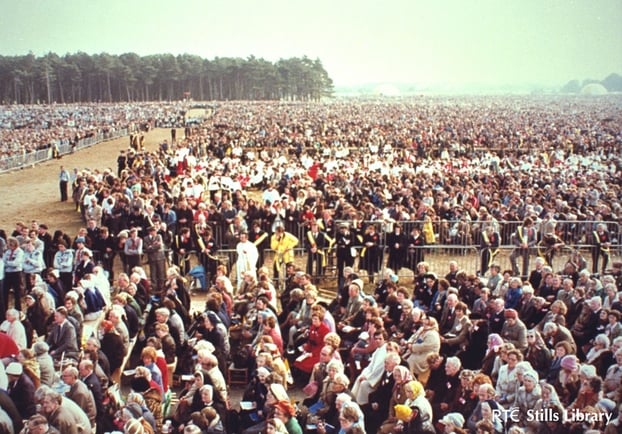 Crowds at the Papal Mass in the Phoenix Park (September, 1979)