A look at the career of Irish tenor Josef Locke who has died at the age of 82.
Born Joseph McLaughlin in Derry in 1917, he sang in local churches growing up in the Bogside and as a teenager enlisted in the British army. He later served overseas with the Palestine Police and became known as the Singing Bobby when he joined the RUC.
When he started work on the United Kingdom variety circuit he changed his name from Joseph McLaughlin to Josef Locke. He went on to have hits with 'Hear My Song, Violetta', 'I'll Take You Home Again, Kathleen', 'Galway Bay' and 'The Isle of Innisfree'.
An RTÉ News report broadcast on 15 October 1999. The reporter is Colm Connolly.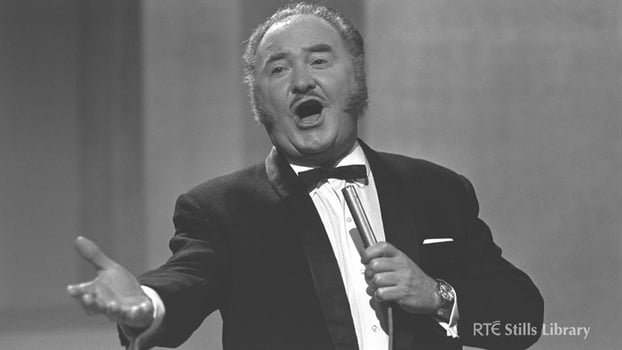 Josef Locke performing on the RTÉ Television variety show 'Girls', during studio recording in 1970.