Butch Moore was the first Irish singer to represent Ireland in the Eurovision Song Contest.
In 1965 Ireland entered the Eurovision Song Contest for the first time. The contest was now in its 10th year.
Ireland was represented for the first time at Eurovision by lead singer of the Capitol Showband Butch Moore (1938-2001) at the contest in Naples, Italy. Butch had won the National Song Contest with the song 'Walking the Streets in the Rain', which was written by Teresa Conlon, George Prendergast and Joe Harrigan. He finished in sixth place.
The 1965 contest was won by Luxembourg with the song 'Poupée de cire, poupée de son' sung by France Gall.
Ahead of the 1994 Eurovision Song Contest, Paschal Mooney reflected back on Ireland's first entry to the competition and spoke to Butch Moore by telephone from his home in Boston.
Paschal Mooney opens this report with the question
How many of you remember 1965, the Eurovision Song Contest and Ireland's first entrant?
This interview was broadcast on 29 April 1994 ahead of the 1994 Eurovision Song Contest which was held at the Point Theatre, Dublin and was won by Paul Harrington and Charlie McGettigan with the song 'Rock n Roll Kids'. Paschal is also joined by one of the song's writers Teresa O'Donnell, and road manager of the Capitol Showband, Sean "Spoofer" Jordan, who share their memories of the 1965 Eurovision Song Contest and the public reaction to Ireland's participation.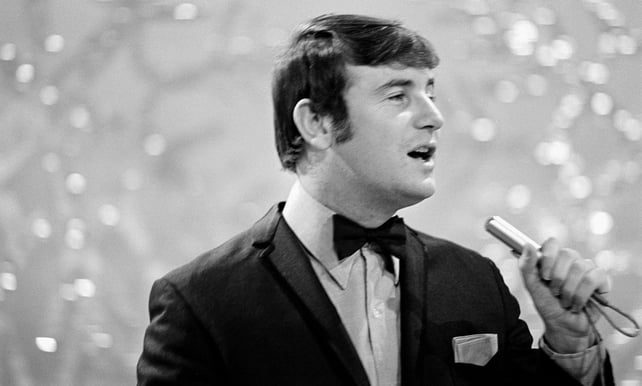 Butch Moore on 'We Wish You the Merriest' (1967)