Woolworths stores across the Republic of Ireland close their doors for the last time.
RTÉ News met some of the staff who are to lose their jobs. Employees Elsie Corrigan and Kathleen Nelson talk about the closure and their memories of working at Woolworths.
Almost 300 jobs have gone from the retailer that has been operating in Ireland for 75 years. Woolworths decided to cease trading in Ireland because it said only three of its stores were making an adequate return.
Seamus McRedmond, manager at the Henry Street branch, talks about the closure and how it is a sad day for all the employees who have lost their jobs.
An RTÉ News report broadcast on 6 October 1984. The reporter is Alan McCullough.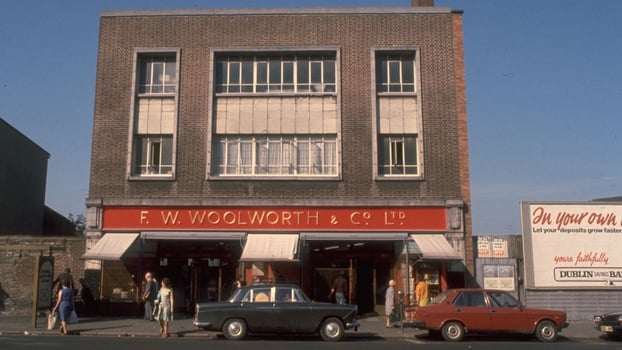 Woolworths, Thomas Street, Dublin