The poet discusses her watershed collection 'In Her Own Image'.
Internationally renowned for writing about women's lives, the Dublin-born poet Eavan Boland has also worked as a lecturer and broadcaster. She won a Jacob's award in 1976 for her work on 'The Arts' on RTÉ Radio.
Eavan Boland gave this interview to Tom McGurk on the publication of her fifth collection, 'In Her Own Image', which was a watershed in her work, tackling themes such as infanticide, mastectomy and anorexia. She says the collection is about being a wife and a mother, but it is also about "the insufficiency of the self".
It is not feminist poetry.
This interview was broadcast on 'Folio' on 21 March 1980.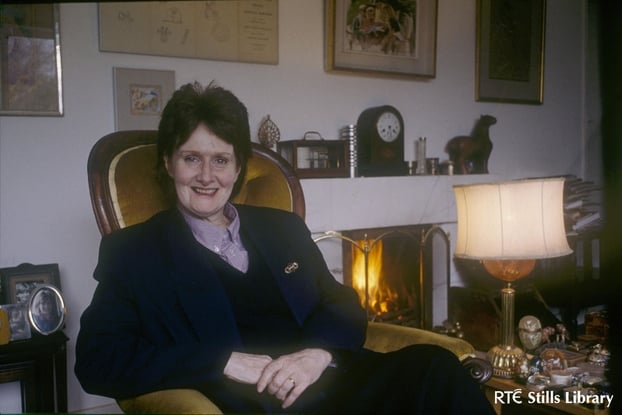 Eavan Boland 1996