Work begIns on the Luas tram system which will run from Dublin city centre to Tallaght.
The first phase of work for the Luas tram system began today with ground being cleared at Cookstown where the ESB (Electricity Supply Board) will build four new transmission towers. MInister for Public Enterprise Mary O'Rourke is present, and has a comment for the sceptics,
We're ahead of schedule, what do you make of that?
Luas project director Donal Mangan says there will be disruption for residents, but the phased nature of the project will allow them to manage this in the best possible way,
The timing of doing the work will ease a lot of the problems.
Work on the fourteen kilometre track will begin early next year.
While there is a begrudging attitude towards public transport, Minister O'Rourke says that now is the time to put all that aside,
Public transport has to be available and attractive.
It is expected that trams will run on this line by the spring of 2003.
An RTÉ News report broadcast on 19 August 1999. The reporter is Róisín Duffy.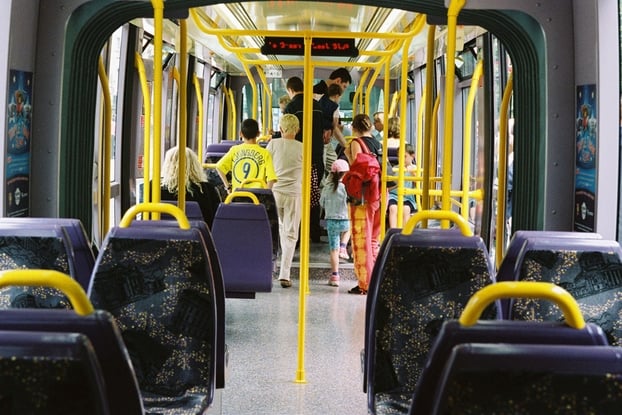 Interior of Luas tram (2004)