The Irish Anti-Apartheid Movement was launched on 22 April 1964 with a public meeting at the Mansion House in Dublin.
Its aims were to inform the public about conditions in South Africa and campaign for the release of South African political prisoners. It also called for a boycott of South African goods. At the time, its secretary was Barry Desmond of the Irish Congress of Trade Unions and its chairman was senior counsel Ernest Woods.
The movement grew in the decades that followed under the leadership of Kader Asmal, a lecturer in law at Trinity College who had been born in South Africa. This 'Féach' report from 24 January 1978 shows an anti-apartheid march to the Department of Foreign Affairs in Dublin to deliver a letter to the minister Michael O'Kennedy. Reporter Proinsias Mac Aonghusa notes the strength of the organisation, "eagraíocht an-chumasach agus an-leathan", le tacaíocht ó a lán daoine éagsúla. Chabhraigh Garret Fitzgerald agus polaiteoirí eile leo. Kader Asmal tells him that racism and apartheid are the most crucial issues facing the world today.
Kader Asmal died in 2011.
This report for 'Féach' was broadcast on 24 January 1978. The reporter is Prionsias Mac Aonghusa.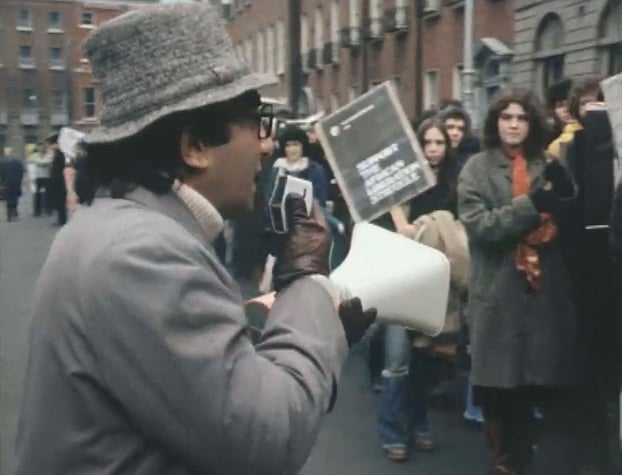 Kader Asmal