On 1 April 1964 Frank Aiken and his wife Maud left Dublin on the first official visit of an Irish statesman to Norway.
As minister for external affairs, Aiken was going to sign a cultural agreement between the two countries. This report includes coverage of the Aikens' visit to the Kon-Tiki Museum in Oslo, which houses the raft Thor Heyerdahl drifted across the Pacific on. The Aikens were also shown Viking ships used to carry invaders to Ireland a thousand years ago.
The Aikens returned to Ireland on 4 April after Frank had received the Grand Cross of St Olav, the highest honour Norway can give to a foreigner.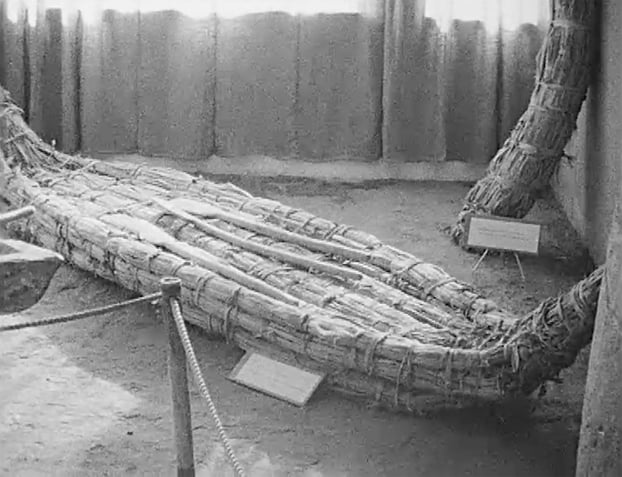 Kon-Tiki Museum