The Japanese-American Animator and Director had a long and distinguished career. Among his best-known works is the animated adaptation of the Raymond Briggs book The Snowman.
Living and working in Ireland for many years, Murakami was the subject of a 2010 feature documentary film, Jimmy Murakami - Non Alien, made by Irish director Sé Merry Doyle and produced by Martina Durac and Vanessa Gildea of Loopline Films.
In 1989 Shay Healy spoke to Jimmy Murakami on 'Nighthawks' about his career, the success of The Snowman and making Ireland his home.
This episode of Nighthawks was broadcast on 22 February 1989.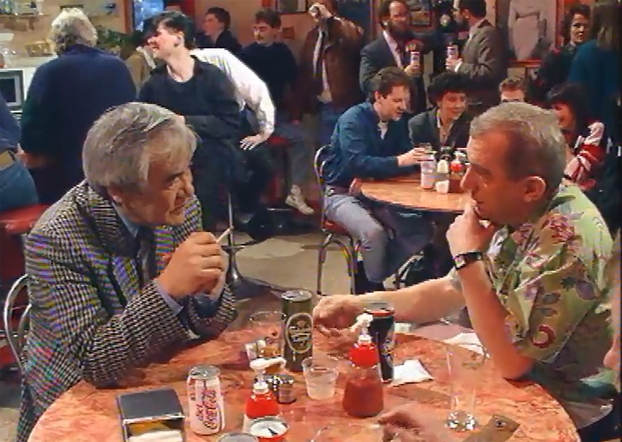 Jimmy Murakami and Shay Healy on the set of Nighthawks in 1989.