'Patrick Scott - Golden Boy', a documentary broadcast in the 'Arts Lives' series, explored the life and work of the artist. In this extract the poet Seamus Heaney visits Patrick Scott in his home.
Heaney talks about Scott's paintings and his use of gold.
'Patrick Scott - Golden Boy' was directed by Sé Merry Doyle and produced by Maria Doyle Kennedy and Andrea Pitt. It was first broadcast on 27 January 2004.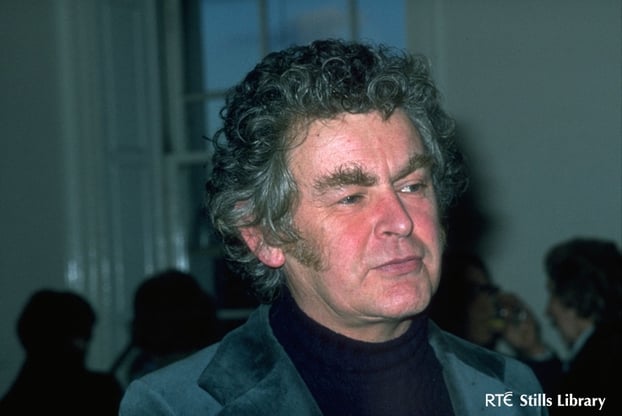 Patrick Scott, photographed by G.A. Ducan in 1974.