Dial a singing Valentine with the UCC choir.
The choir at University College Cork were hoping to raise money for a trip to France by singing Valentines. For a fee, they would call to the house of a loved one and sing them a Valentine song.
One woman is serenaded on her doorstep and another by telephone. Choir-member Maeve Cronin talks about the success of their efforts to date.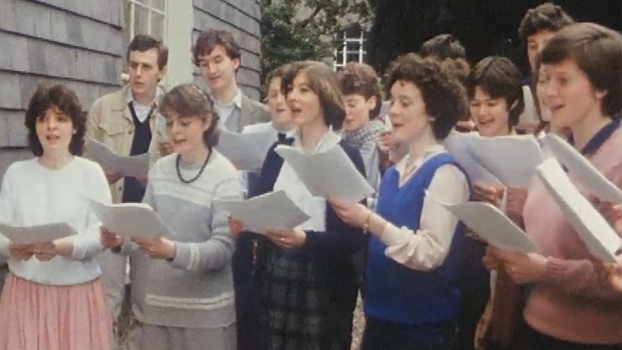 An RTÉ News report broadcast 13 February 1984. The reporter is Tom MacSweeney.