Aonghus McAnally asks RTÉ personalities if they send and receive Valentine's cards for 'Anything Goes' 1984.
Pat Ingoldsby takes the opportunity to make a public plea to a girl on the number 30 bus from Clontarf.
Gay Byrne has
a religious objection to spending money on things like that
and Pat Kenny with his tongue firmly planted in his cheek, thinks it's
too frivolous a carry-on for a serious current affairs presenter.
Thelma Mansfield hasn't got any cards yet and will only be sending one.
The other staff polled are Michael Dillon, Pat Butler, Don Cockburn, Pat Sweeney, Caroline Erskine, Doireann Ní Bhriain, Carolyn Fisher, Peter Mulryan, and Ciana Campbell.
This episode of 'Anything Goes' was broadcast on 11 February 1984.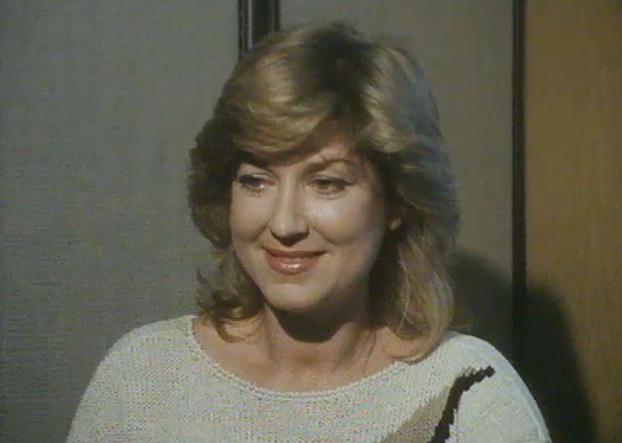 Thelma Mansfield