Snow storms and freezing weather have a severe impact across the country.
This RTÉ News footage shows snow on the Clare hills, and the race course at Clonmel where conditions meant racing was cancelled. Children on the other hand made the most of the conditions.
An RTÉ News report from 6 February 1974.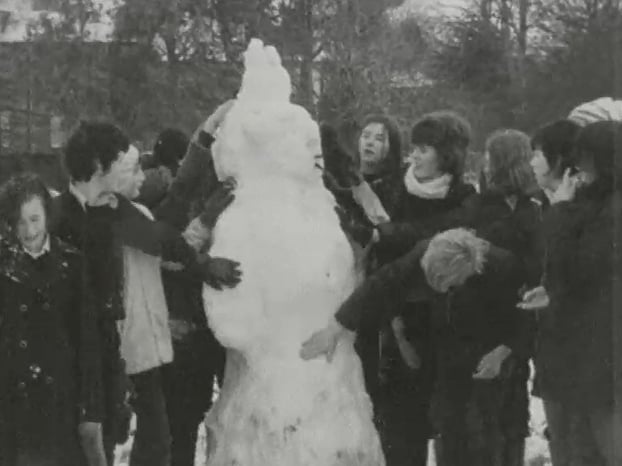 Children making a snow man.