The Rose of Tralee Brenda Hyland arrives at RTÉ studios in Donnybrook on the Rose Mobile followed by bus loads of children for the RTÉ children's party.
George Waters, Director General and other RTÉ staff welcomed the children to the party.
Almost 400 children from inner-city Dublin and Cork attended the party with 'Pat the Hat' and Bosco on hand to entertain them.
Charity events also took place around Dublin to raise money during the festive season. On the quays in Dublin the navy entertained children on board the 'Aoife' and raised money for the Smiley's Home in Monkstown. While on O'Connell Street the Dublin footballers, on a sponsored fast, raised money of the charity Concern. Also on O'Connell Street, St. Vincent de Paul volunteers held a marathon 'pea-push' to help their fund-raising campaign.
Alasdair Jackson reports for RTÉ News on 18 December, 1983.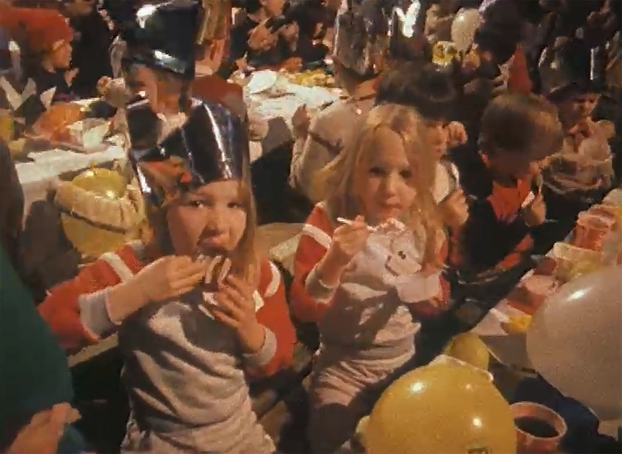 RTÉ Childrens Christmas Party (1983)